IMPROVING URBAN SPACES
Cities are dynamic, ever-changing and complex systems. Today, they are already home to the majority of the world's population, and account for 70 percent of global emissions. By 2050, the population living in cities is expected to increase by almost 3 billion people to 70 percent, which requires building the equivalent of New York City every month.
This means the future of cities are facing multiple challenges – environmental, societal and economic – and there is an urgent need to address climate changes, affordability, consumption and health issues to support the urban areas as they evolve.
NREP is organized around people, capital and ideas to find solutions to this wide set of urban challenges. With our foundation in real estate, we do it with longstanding understanding of one of the most crucial aspects of a city – the built environment.
See how we change THE BUILT ENVIRONMENT
AN URBAN CHANGE AGENT
NREP was founded 2005 on the simple idea that real estate, which we view as the world's largest product category, is ready for a change. Since then, we have been working to drive this change, improving the built environment to the benefit of customers, communities, and cities.
We are committed to lead and accelerate the way towards a carbon neutral sector, pledging to decarbonise our real estate portfolio already by 2028 – encompassing both operational and embodied carbon.
But NREP has pioneered sustainability in the built environment for years. We have created the world's first 100% recycled concrete building, the world's first deep geothermal well to save 95% CO2, and are currently developing the world's first large-scale real estate project to align to all of UN's 17 Sustainable Development Goals.
To further accelerate the green transition, we invest in green technologies with the potential to save gigatons of carbon emission. Examples include a cleantech solution that injects recycled CO2 into fresh concrete, a digital-twin that helps reducing energy usage, and an AI-driven technology for optimised early-stage planning of buildings and urban areas.
Furthermore, we aim to support the sustainable transition focusing on green financing solutions, and exploring further investments in green solutions supporting the urban ecosystem.
There is no single solution to improve cities. Therefore, NREP is investing across the urban ecosystem to make cities more resilient, sustainable, equitable and livable for coming generations.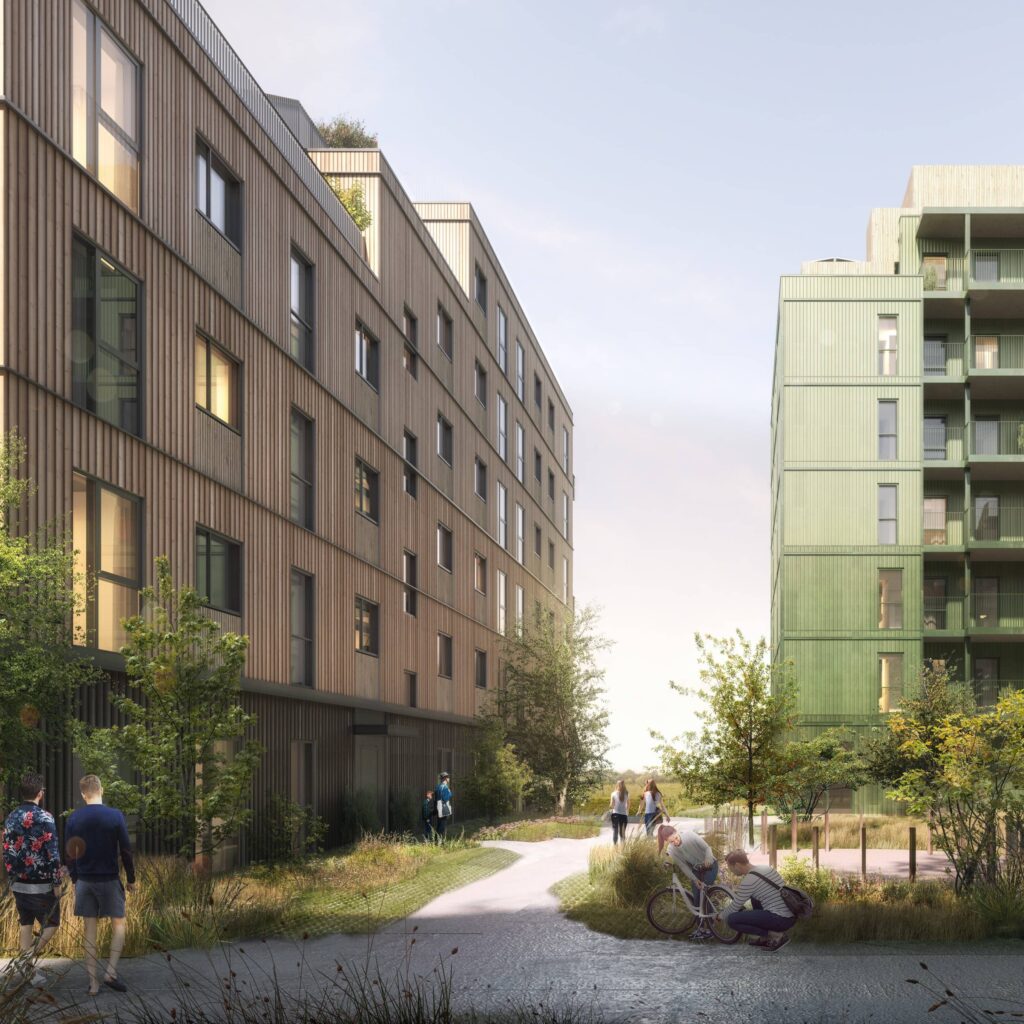 multidisciplinary specialists
0
billion EUR in total AuM
0
countries with NREP offices
0
million sqm of real estate
0
technology companies backed
0
billion EUR in Credit AuM
"My ambition is that we can inspire and show a different way forward. Working together with all our stakeholders, we want to create solutions that are better for this world."

Claus Mathisen, CEO
PRIVATELY OWNED, BACKED BY NOVO HOLDINGS
NREP is majority owned by senior partners and backed by Novo Holdings as the largest individual owner. Novo Holdings is 100% owned by and generates returns to the Novo Nordisk Foundation, one of the largest charitable foundations in the world. Besides its ownership in NREP, Novo also invests in NREP's projects together with pension funds and other institutional investors.
NREP's management team is and led by CEO Claus Mathisen. The Board of Directors is led by Chairman Mikkel Bülow-Lehnsby.
Leadership

Read more about NREP's Executive Leadership Council, Partners and Board of Directors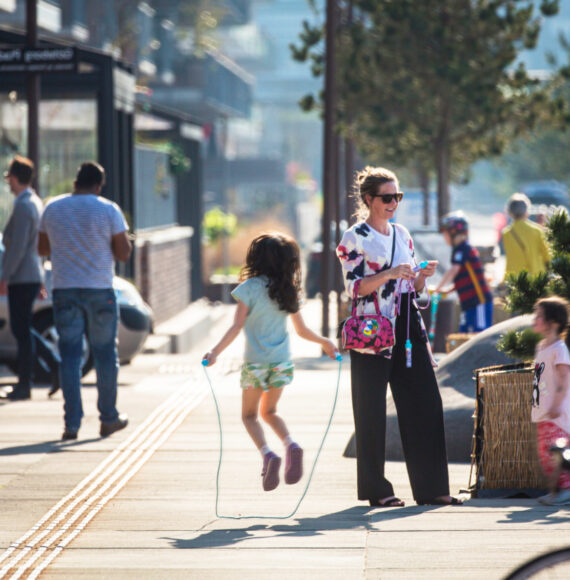 Our fundamentals
PURPOSE: To improve the built environment to enrich people's lives

CULTURE AND VALUES: We are a family of curious, driven people who are entrepreneurial, learning, and caring
PROFIT WITH A PURPOSE
Every year, we set 10% of our profit aside in the N-Power Fund, a program designed to support entrepreneurial charity work, often real estate related. Every NREP team member can propose charities to be supported by the N-Power Fund and when a proposal is approved the fund contributes financially and team members can take time from work to engage in the project.
Among other initiatives, the N-Power Fund is a founding partner of the Human Practice Foundation and takes an active engagement in that charity's board and project work. Examples of other projects that have been supported by the fund include micro loans to entrepreneurs in Africa and the innovative project UN Live, taking the Sustainable Development Goals to the mainstream.
Recently, the N-Power Fund provided financing for a youth shelter for the homeless in Copenhagen, as well as support for a socio-economic business, which trains talented immigrants to become data scientists and experts in machine learning.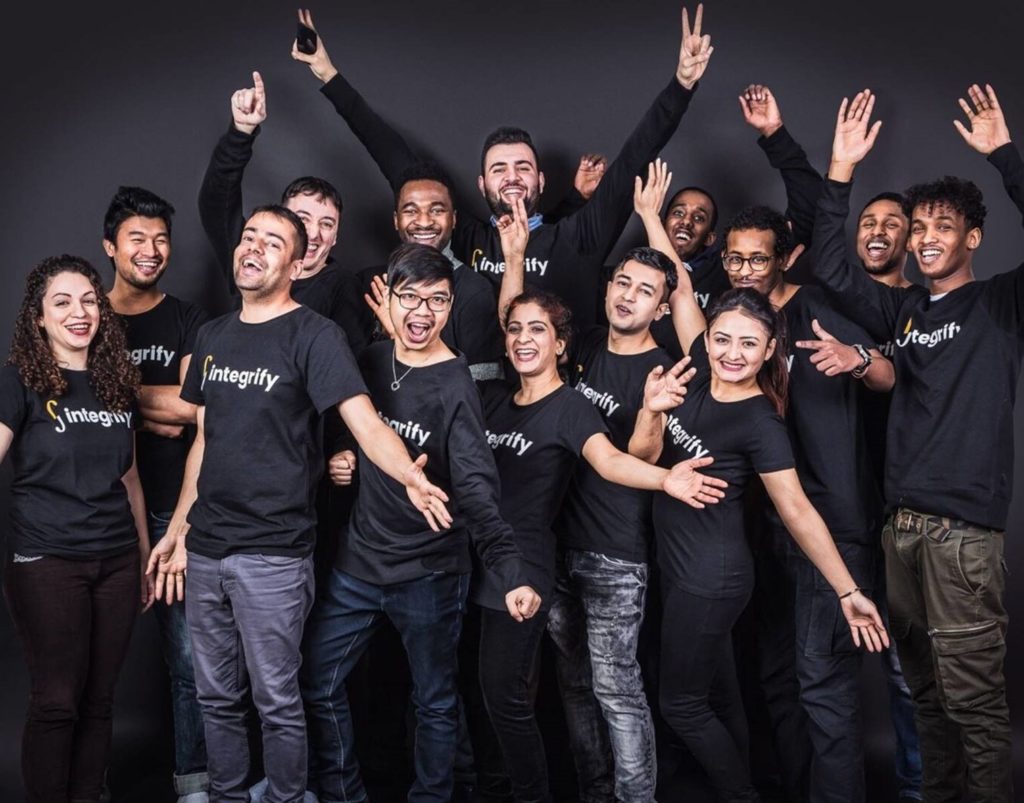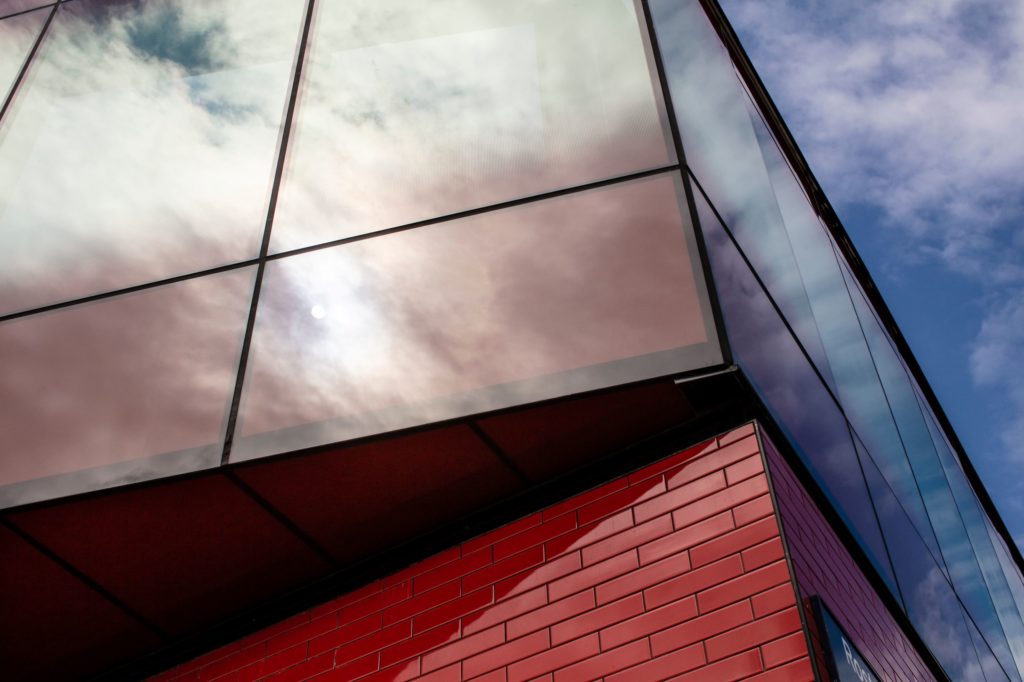 BRIEF HISTORY
Like any good start-up, NREP began its journey in a basement. 17 years ago, Mikkel Bülow-Lehnsby and Rasmus Nørgaard decided to follow their entrepreneurial dream and start a business based on a simple, yet powerful, belief: That real estate was ready for a change.
The two of them were quickly joined by Rickard Dahlberg, and together they founded what was then called 'Nordic Real Estate Partners' to become a values-driven, purposeful investor.
Today, NREP has a large team working from eight countries, and manages millions of square meters of real estate across Finland, Denmark, Sweden, Norway and Poland – and Mikkel, Rasmus and Rickard are still very active members of the NREP family.