Executive LEADERSHIP COUNCIL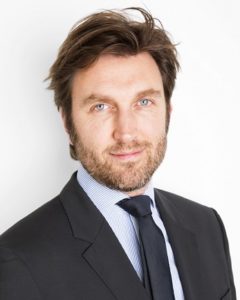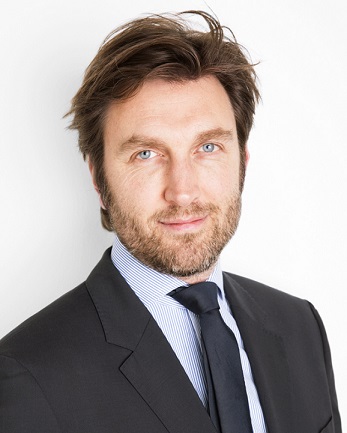 CLAUS MATHISEN, CEO

Jens Stender, DEPUTY CEO

HENRIK SKAK BENDER, COO

Colin Throssell, CFO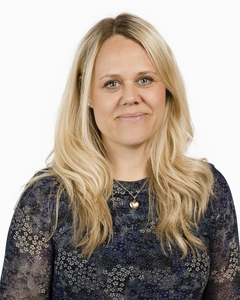 Didde Maria Trachsel Kristensen,
Head of IR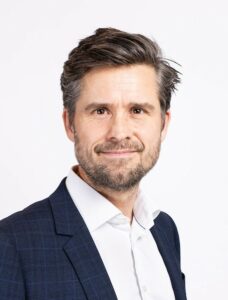 Rune Kock, CEO REAL ESTATE

JANI NOKKANEN, CIO real estate

STEFAN WALLANDER,
HEAD OF URBAN TRANSITION
EMANUELE BENA, hEAD of CREDIT
Board of Directors
MIKKEL BÜLOW-LEHNSBY
CHAIRMAN OF THE BOARD
Mikkel Bülow-Lehnsby is Chairman of the Board of Directors, Partner and co-founder of NREP. Mikkel served as NREP's CEO for its initial 13 years, and he has played an important part in developing NREP's investment strategy and company culture, anchored in a strong belief that solving problems and nudging the world in a better direction is a superior long-term business model. Mikkel currently focuses on NREP's board, while also being the Chairman of the Investment Committee of '2150', NREP's new tech sustainability fund, aiming to make real estate better by investing in technologies that can make cities resilient and sustainable. Prior to co-founding NREP, Mikkel worked with M&A, business development, corporate strategy and entrepreneurship within the Egmont Group, Goldman Sachs and in various start-ups in London, Copenhagen, Chile and Boston. Mikkel holds a valedictorian B.Sc. in International Business from the Copenhagen Business School, Denmark and an MBA from the Harvard Business School, USA.
Mikkel also serves as Chairman of the board of Green Building Council Denmark and 'UN Live' and as a passionate investor and supporter of numerous start-ups aligned with his vision of solving problems to nudge the world in a better direction.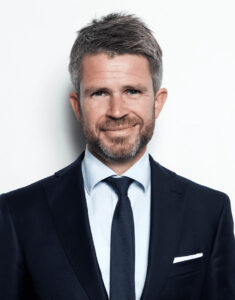 RASMUS NØRGAARD
MEMBER OF THE BOARD
Rasmus Nørgaard is member of the Board of Directors, Partner and co-founder of NREP. Rasmus has served as NREP's CIO together with Rickard S. Dahlberg for more than a decade, and he has extensive experience in all aspects of real estate investing, having managed the sourcing, financing, underwriting, due diligence and execution processes. He has also been actively involved in the asset management of portfolio properties. Currently, Rasmus focuses on his board work in NREP, while also exploring new ways for private capital to address the growing urban challenge of affordability. Prior to founding NREP, Rasmus was Head of International Real Estate at Nordea Asset Management & Life, where he was responsible for the sourcing, evaluation and underwriting of real estate fund managers and oversaw €300 million of fund commitments. Prior to Nordea, Rasmus worked as a consultant at McKinsey & Co., where he was involved in several strategy, business development and M&A processes, predominantly working with large multinational clients based in Denmark. Rasmus began his career at Unibank Markets advising clients on interest rate hedging strategies. He holds a M.Sc. in Economics & Finance from the University of Copenhagen, Denmark and the University of Washington, USA.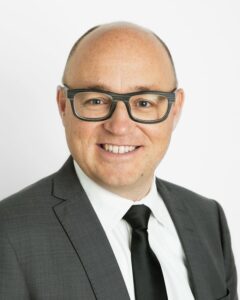 RICKARD S. DAHLBERG
MEMBER OF THE BOARD
Rickard S. Dahlberg is member of the Board of Directors, Partner and co-founder of NREP. He is also lead Partner for NREP's logistics business Logicenters and has been an important part of developing the logistics strategy from the start 2005. For more than a decade, Rickard led NREP in Sweden, while also being a member of the company's Investment Committee and serving as CIO together with Rasmus Nørgaard. He has managed the sourcing, financing, underwriting, due diligence, execution and exit processes for many of NREP's transactions. In addition, he has also been actively involved in structuring debt financing and the asset management of acquired properties. Prior to founding NREP, Rickard was Transactions Manager at GE Capital Real Estate in Sweden, where he was responsible for the completion of new investments in the Nordics, management of the JV and loan portfolio, as well as having overall responsibility for exit strategies and execution of assets sales. Prior to this, he worked as a Projects Manager in the DTZ Capital Markets team in Sweden. Rickard holds a B.Sc. in Construction Engineering from the Royal Institute of Technology, Stockholm, Sweden and an M.Sc. in Property Investment & Finance from the Cass Business School, London, UK.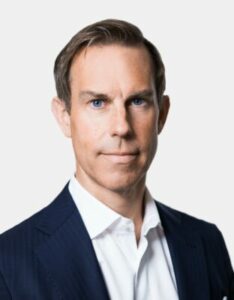 CELIA FRANCIS
MEMBER OF THE BOARD
Celia Francis is an experienced, purpose-driven tech CEO. Most recently, Celia was CEO of Rated People, an innovative online marketplace connecting millions of homeowners with 50,000 skilled local tradespeople across the United Kingdom to complete £3 billion of work every year. Before Rated People, Celia served as CEO of social games and networking company, WeeWorld, which entertained over 70 million users. Previous to that she grew T-Mobile's €2 billion business focused P&L across Europe. She also enjoyed a tenure at IDEO, the world's leading innovation consulting firm, working with a variety of top consumer products and services companies.
Celia co-chairs the senior digital leadership group, H2, in London. She co-founded the female tech and media leadership group, WITSend and the global afforestation projects leaders group, The Art of Forests. Celia advises a variety of companies focused on sustainable homes and natural solutions for carbon drawdown.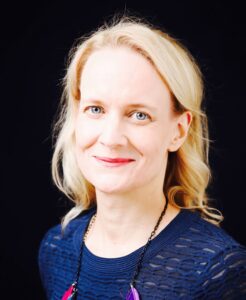 MORTEN BECK JØRGENSEN
MEMBER OF THE BOARD
Morten joined Novo Holdings in March 2005 as an Investment Director within Novo Capital Investors. He has served as Managing Partner of the team since 2016. During Morten's leadership the assets under management have grown from DKK 30bn to DKK 75bn, while the team has increased from three to eight investment professionals. Investment focus areas have expanded from covering mostly public assets to also include private equity and real assets. Morten holds a MSc in Finance and Accounting from the Aarhus School of Business, Denmark and an EMBA from IMD, Switzerland. Prior to joining Novo Holdings, Morten was employed at Novo Nordisk and Nordea Markets.