There is a massive shortage of student housing in the Nordic capitals and university cities. Existing student housing is mostly outdated, and often new builds doesn't match the preferences of living in a modern community expressed by the students themselves.
After thorough research on what today's students really want, UMEUS offers student housing with cosy custom designed rooms and lots of shared spaces.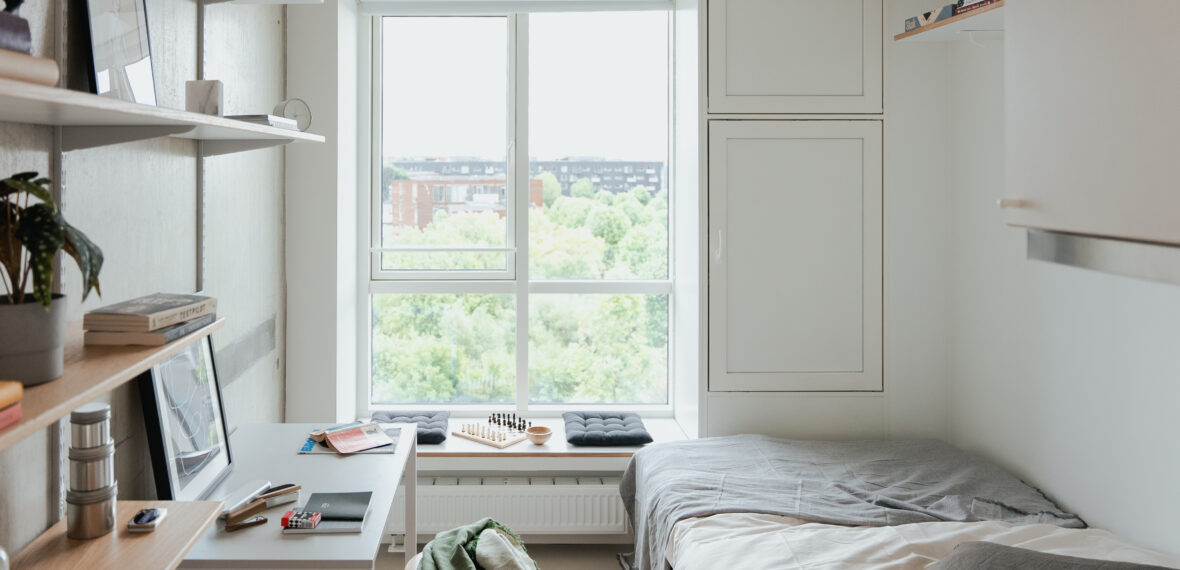 New generation of student housing
The ambition is to become the preferred choice for students by offering a superior student living experience. Based on data and research on student preferences, UMEUS was developed together with the renowned Danish architecture firm Henning Larsen and other specialist partners. The constructions come with custom designed and furnished rooms and attractive communal areas such as gyms, study zones, lounge areas, café, laundry, and more.
UMEUS' goal is to create an active and social living experience and higher levels of service and convenience, located in attractive central locations.