Modern, cost-effective

homes
The housing shortage in the larger Nordic cities reveals a clear lack of high-quality and cost-effective homes that meet the needs of modern city dwellers. People that are looking for modern and economical homes to be proud of, with easy digital access to services and a convenient possibility to rent the apartments online.
Juli Living offers exactly that.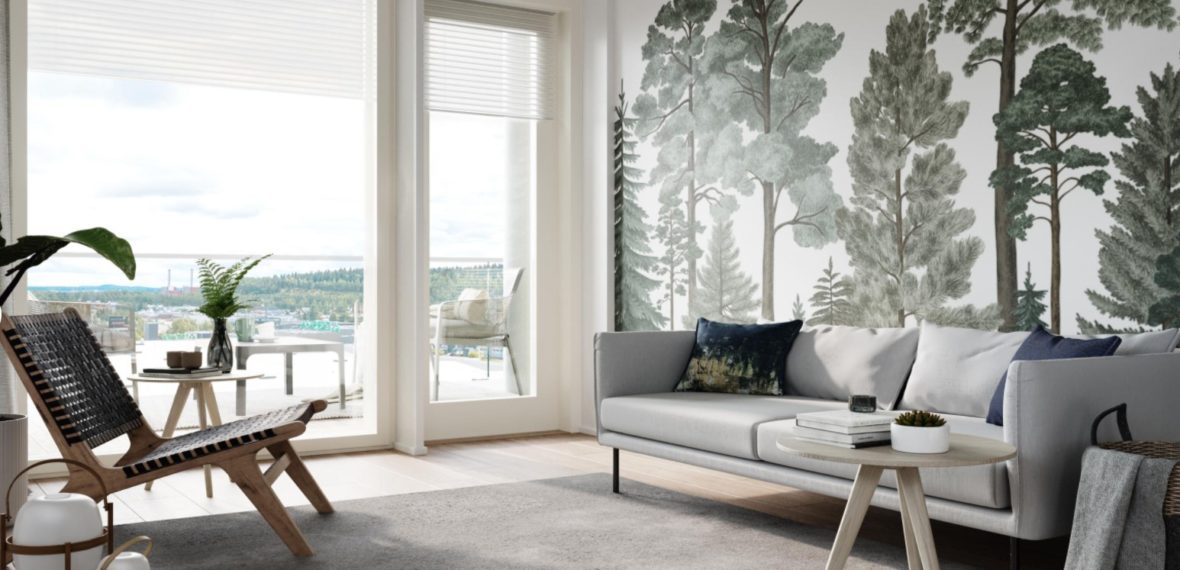 Developed to meet customer needs
Juli Living's concept is developed in collaboration with the residents and aims to deliver on their wishes for a flexible and hassle-free lifestyle with a high degree of digital solutions.
The apartments at Juli Living are not just simple rooms in a building but serviced homes with a range of digital tools to make life easier. The rental process for the apartments is fully digitalised in Finland and is set to be tested in Denmark. And once living there customers may find help to any problems using Juli Living's digital service channels.
Juli Living aims to become the preferred choice for modern city dwellers, offering quality homes, great personal service and the best value for money.
Juli Living was initially launched in Finland and is now also present in Copenhagen.