Vibrant urban life in historic city centre
In the western part of The City of Stockholm, we have acquired the historical city centre Vällingby Centrum from Svenska Bostäder, the City of Stockholm's municipal housing company, who has been the owner since the opening in 1954. Here, we want to maximise Vällingby Centrum's potential as a desirable meeting point and place to convene, as well as being an everyday destination to run errands, for inhabitants and visitors alike. The goal is to develop the centre into a vibrant community centre, focusing on local necessity-driven retail and a variety of community services, creating a unique mix of culture, commercial activities, workplaces and open areas, with social sustainability at its core.
As a city planning project, Vällingby was a frontrunner thanks to its focus on proximity and being a vibrant, living city centre. You can find the shops located along pedestrian streets and squares and throughout the years, new buildings have been added, creating new outlooks to the historic cultural heritage of this place.
Bringing our experience from city planning into the project, we want to develop this city centre together with the municipality, local stores, businesses and the people working and living here, making it a vibrant and desirable place to live, work and play. We also want to explore opportunities for increased housing provisions and lower the centre's climate impact through enhanced energy-efficiency measures.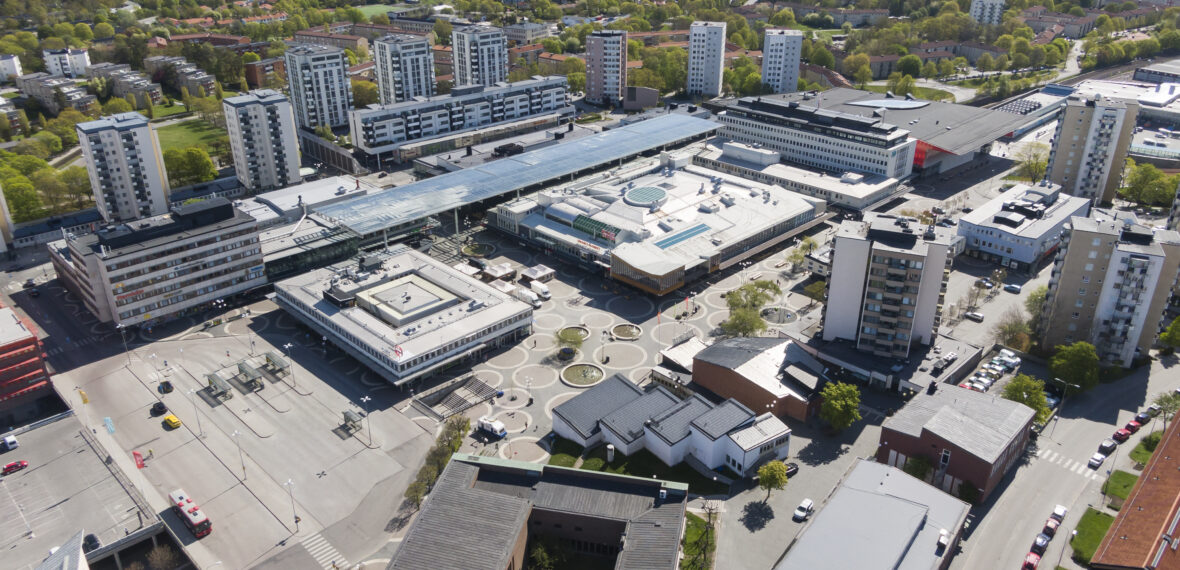 Proximity and cultural values
Vällingby Centrum is known as the world's first 'ABC-city' and was developed together with the Stockholm metro line in the 1950s. The ABC model – "Arbete – Bostad – Centrum", meaning "Work – Living – City Centre" – is a community-based planning programme founded in Sweden and replicated world-over, forming the basis of the widely replicated '15-minute city' concept.
Proximity and sustainability are two important components forming the basis of the '15-minute city'. The concept behind these suburban zones, is that they offer its residents everything they possibly need, serving as self-functioning communities filled with housing, employment, retail and leisure amenities, alongside important social and cultural functions. Reaching the centre is easy thanks to excellent public transport and road connections, with metro and buses stopping here.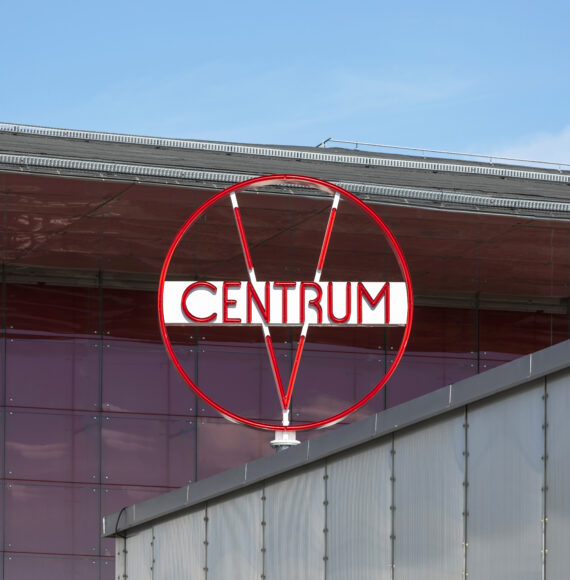 ABOUT
Project type: Local city centre development

Location: Vällingby, in the western part of Stockholm

Size: 76 206 sqm in six buildings. Stockholm's seventh largest retail destination and closest city centre to 213 000 inhabitants.

History: Inaugurated 1954. Renovated and modernized 2004–2008, adding the shopping centre Kfem designed by architect Gert Wingårdh