Living a 'world-changing' idea
Living an active and responsible life with as little climate impact as possible is essential to more and more city dwellers. Upcycle Studios is a unique answer to this desire as more than two third is constructed from upcycled and recycled materials such as residual concrete from the construction of the Copenhagen Metro. The extreme approach to upcycling in this project made it feature on an acclaimed list of 'world-changing ideas'.
With Upcycle Studios, Nrep and partner AG Gruppen is offering solutions to a growing trend in city life, where people are looking for a combined housing and office space that blends naturally into the surroundings and supports a modern lifestyle. The row houses offer the possibility to set up at workplace or even a small business at home giving the residents the possibility of a flexible lifestyle where work and free time blends naturally together.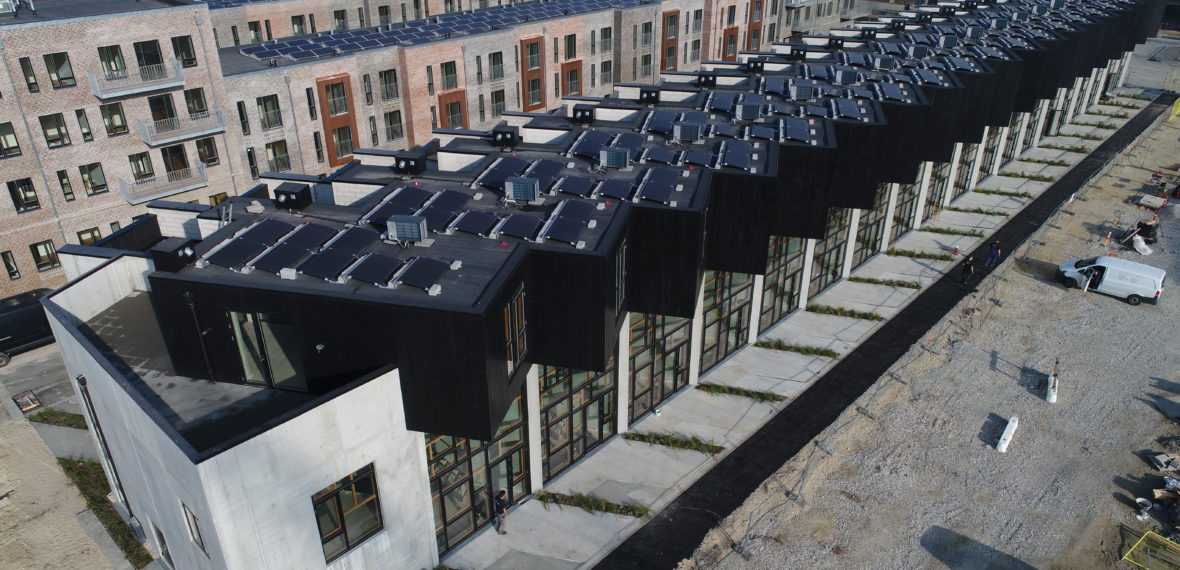 Reducing CO2 emissions
Nrep has worked with the architects from Lendager to explore the potential of using upcycled materials in the construction phase. The results show a clear upside both when it comes to environmental as well as financial benefits for the owner, the user, and society.
We have conducted a full life cycle analysis (LCA) and life cycle costings of the buildings which concludes that upcycling provides a great alternative to ordinary construction materials if we can find a way to scale.
Looking at materials we have a 32% CO2 reduction at Upcycle Studios and looking at both embodied CO2 and CO2 from operations across 50 years lifetime, Upcycle Studios save 45% CO2.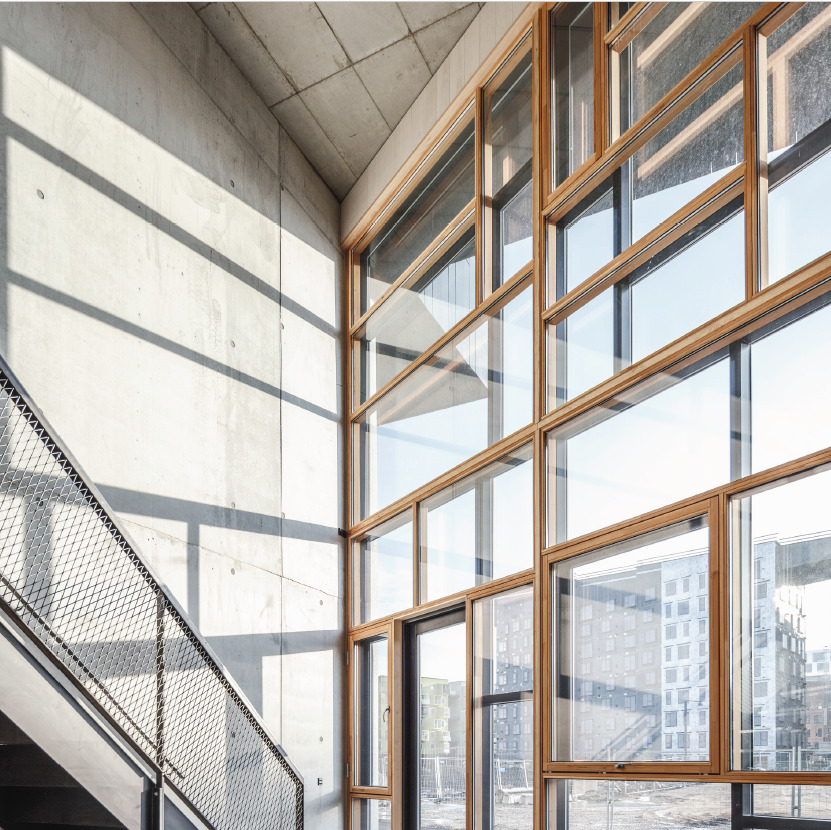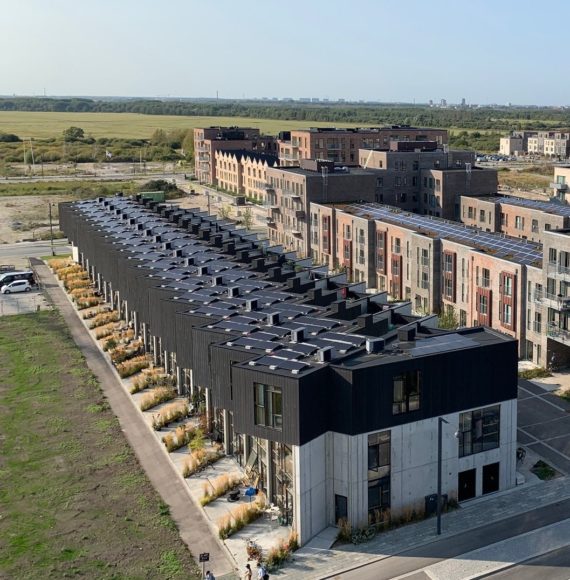 PROJECT SUMMARY
Project type: Residentials

Location: Orestad, Copenhagen, Denmark

Sustainability profile: Extensive use of upcycled materials, using 904 tonnes of upcycled concrete from the construction of the Copenhagen Metro, surplus woods for floors, and upcycled windows, electricity and energy from solar cells and heat pumps

Size: 3.440 square metres – 20 row houses

Completion: 2018

Builder and owner: Nrep/AG Gruppen

Architects: Lendager

Contractor: AG Gruppen

Consulting engineer: Moe