Many modern city dwellers want to live an active and responsible life with as little impact on the climate as possible. At the same time, loneliness is a growing problem in big cities, where many, despite the large population, feel isolated and alone. 
 
The UN's 17 sustainable development goals attempt to raise people's physical and mental quality of life, and with UN17 Village we will build a unified building that is an ambitious attempt to bring all 17 of the UN's Sustainable Development Goals into play in one project.
See more at our dedicated UN17 Village website.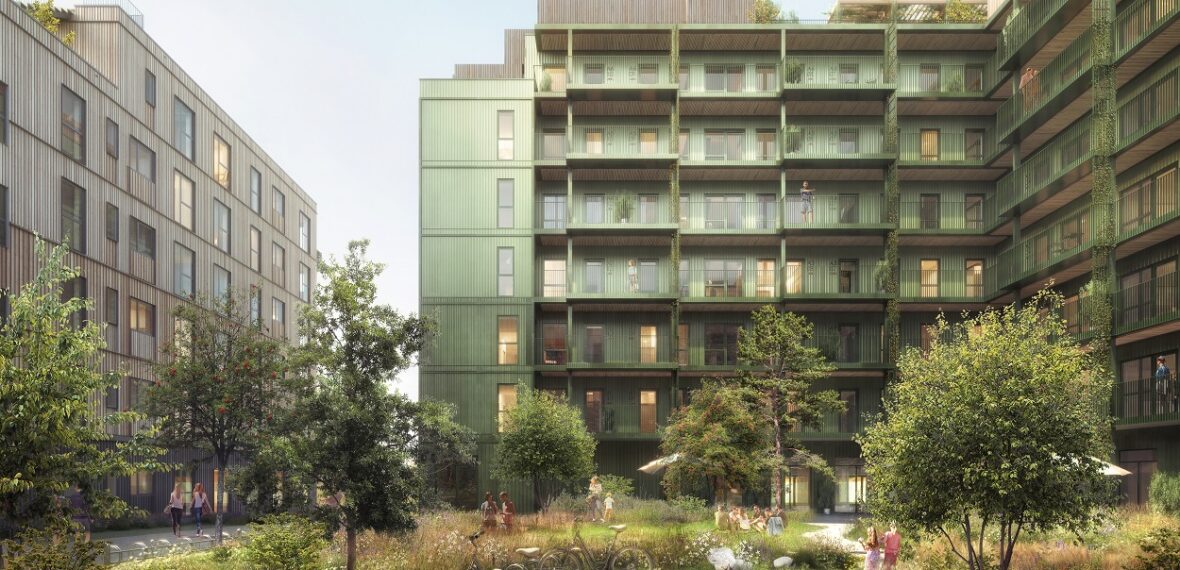 Landmark for the future
Once completed, UN17 Village will stand as a significant landmark both for Nrep's ambitions and visions within environmental, social and economic sustainability as for the entire Ørestad in Copenhagen. 
 
Using modern digital tools, we will build a thoroughly analysed and well-thought-out construction, with the most climate-friendly solutions. The five differently coloured buildings will complement each other, but each will be targeted at different groups of tenants from young professionals who have yet to settle down, over families of all ages to senior housing. There will be small apartments suitable for singles, homes that combine work and leisure, and more traditional family homes. 
 
The buildings will be grouped around common areas such as a dining house for residents and visitors, a health clinic focusing on residents' well-being and a health centre with gym, pool and sauna in addition to the sharing centre, which will be a gathering point for people who see the benefits of circular economy.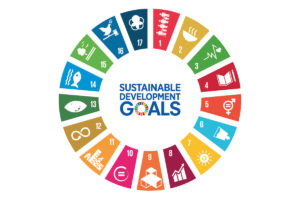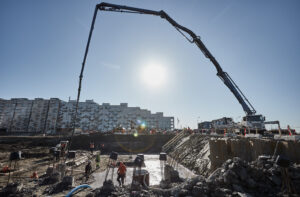 Impact and certification
To operationalise the UN's 17 development goals, these have been clustered in six main categories – biodiversity, community, health, materials, water, energy.
Under each of these categories, Nrep has evaluated a large set of potential initiatives to find the most impactful measures to implement. Based on a significant extra investment, we have selected ~200 initiatives which will deliver towards the towering ambitions for this project.
A specific area of focus is to ensure that we lower CO2 consumption in the construction. Our overall expectation is that the CO2 footprint will be reduced by 30-40% on four out of the five buildings thanks to a building system that is largely based on high quality wood and light facades.
For the foundation of the entire project and on the fifth building, we will, together with cement producer Aalborg Portland, for the first time in a larger scale use a new type of concrete, FutureCem, that reduces CO2 emissions by up to a third.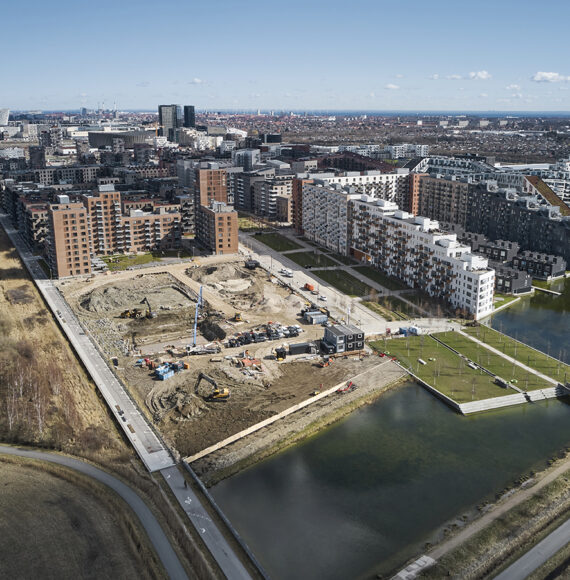 PROJECT SUMMARY
Project type: Urban development – 5 residential properties gathered in one community

Location: Ørestad, Copenhagen, Denmark

Sustainability profile: Requested certifications: DGNB Platinum and Gold, DGNB Heart, Well. 100% electricity from renewable energy

Size: 35,000 square metres of living space, more than 500 rental homes from 40-100 square metres

Architects: Lendager and Aarstiderne

Engineer: Moe

AI digital design tool: Spacemaker