Re-using old 

building for modern 

co-working & co-

living
Siljan Gade is a former 10,700 m2 industrial property in Copenhagen transformed into a place that combines home and workspaces. Siljangade is a place to live and work for freelancers, young creatives, start-ups and change makers seeking an active and supportive community in a creative environment.​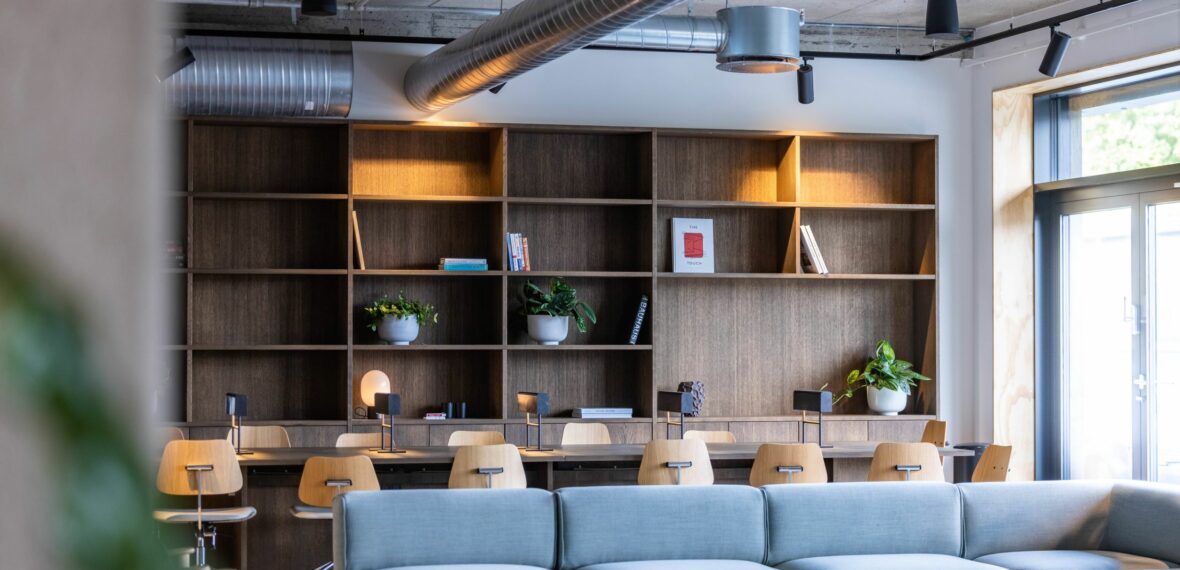 Siljan Gade offers 138 WorkStudios and co-living studios with community facilites consisting of cafe, in-house vertical farm, gym, co-working space, meeting rooms, parking basement, and a green roof top environment. Siljangade seeks to be a melting pot for involved people and a diverse set of creative activities. Nrep has created the infrastructure – but our tenants and guests create the daily life and rhythm of the building.
Sustainable retrofitting
In order to decrease the embodied carbon and resource footprint of the building, Nrep sought solutions that would make use of the old existing building in entirety or elements of it. While more complex than a greenfield construction, Nrep ultimately identified a design and deep retrofit process that made use of the existing building frame and envelope. As the concrete and steel in building frames and envelope typically make up approximately 80% of a building's embodied carbon, this approach resulted in dramatic reductions of the building's environmental footprint. Furthermore, to support sustainabillty throughout the building life cycle the whole building in Siljangade is supplied with solar powered electricity.
To achieve a holistic and transparent process and catalogue of sustainability qualities, the building is applying the Green Building Council Denmark DGNB sustainability certification.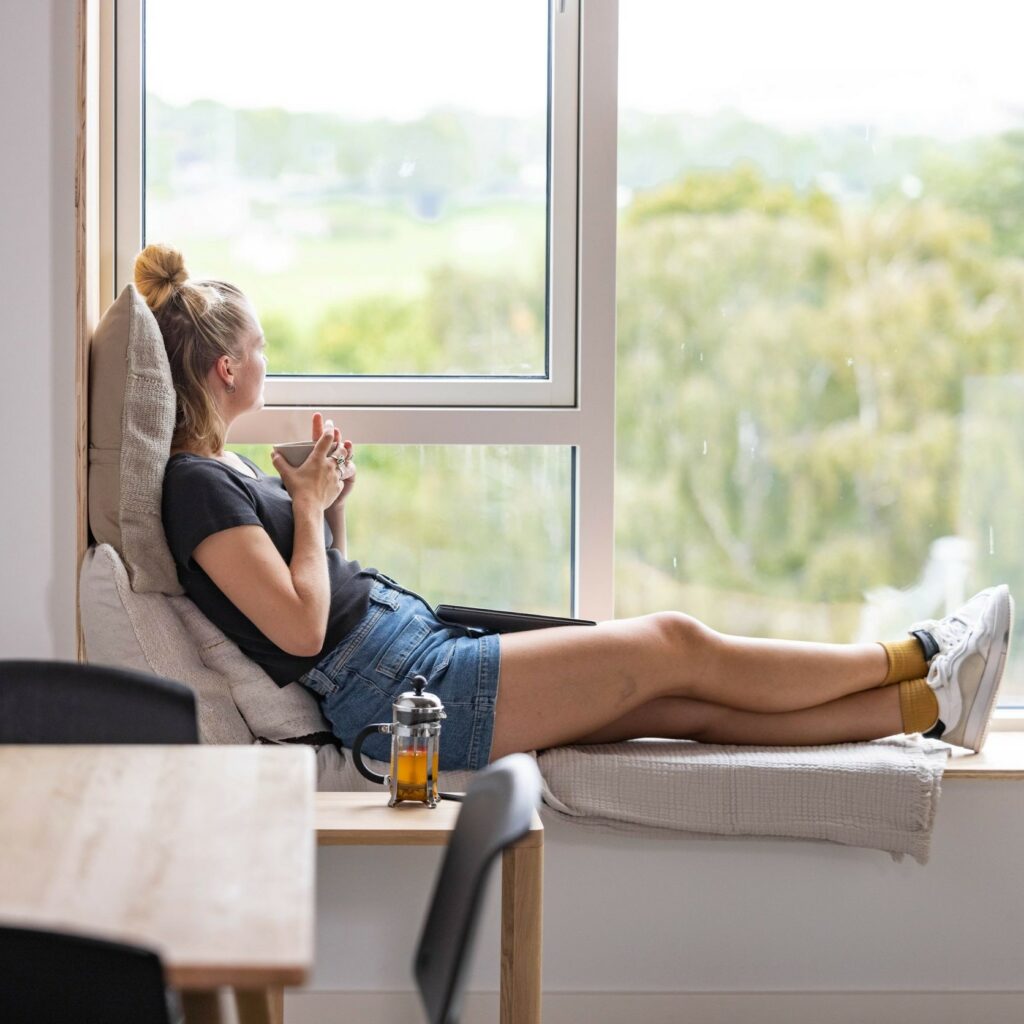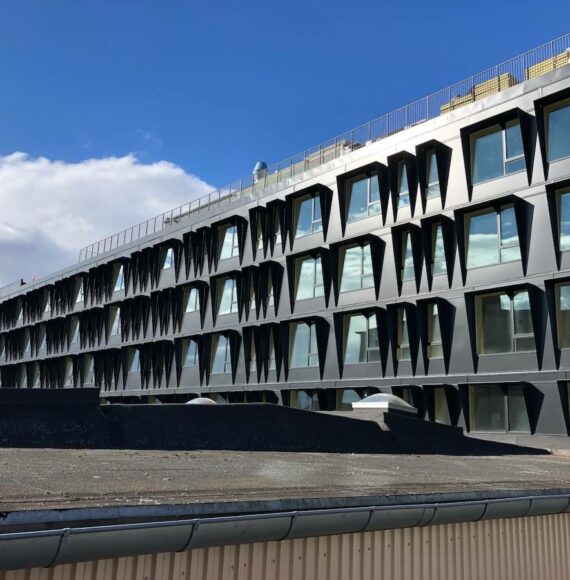 PROJECT SUMMARY
Project type: Mixed co-working and co-living

Location: Copenhagen

Size: +10 000 SQM, including 138 work studios plus co-living studios

Completion: 2021

Sustainability profile: DGNB Gold