The Railway District will be green, partly car-free, and one of the healthiest districts in the world
The Railway District ('Jernbanebyen') is the last major piece of urban development in southern and central Copenhagen. The 365,000 sqm urban development area will be transformed into a new district, which will have two larger parks and three football fields. With the consistently green character, everyone in the Railway District will live and work with nature up close in an otherwise partially car-free district.
Baneby Konsortiet, which is owned equally by Nrep, Novo Holdings, and Industriens Pension, has bought the part of the Railway District from Freja Ejendomme – a plot of 78,000 sqm – and will now continue working with Cobe's project, 'the Railway District- on the trail of a green, sustainable district ', which won the architectural competition for the area.
Read more about the project and get the latest news on Jernbanebyen.dk (in Danish)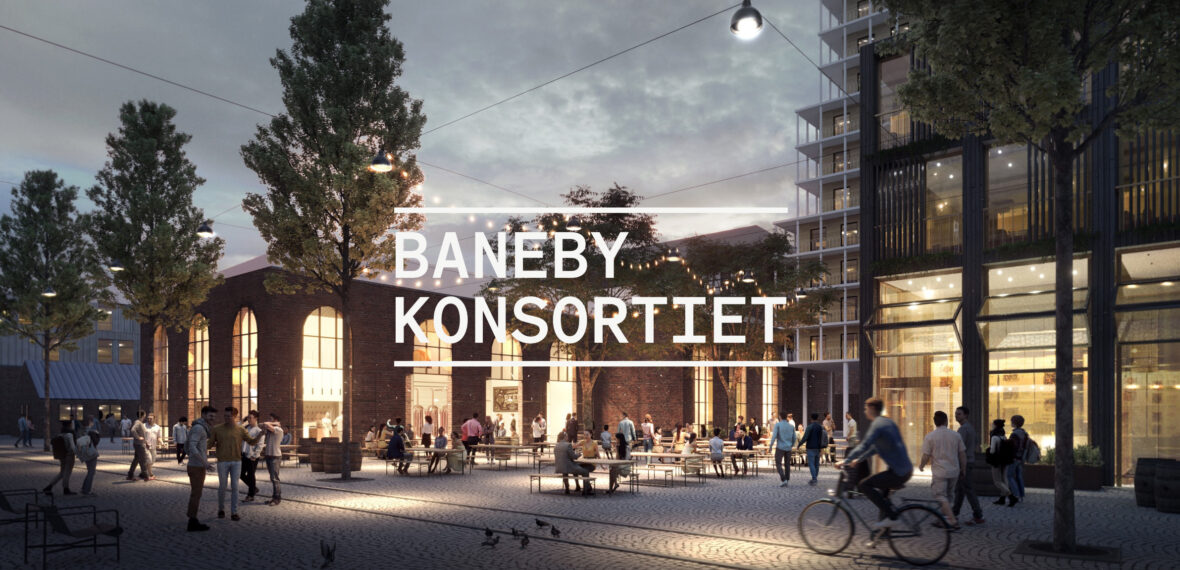 Baneby Konsortiet is owned equally by Nrep, Novo Holdings, and Industriens Pension. The three parties are a strong combination of long-term Danish capital and strong competencies within planning work and urban development.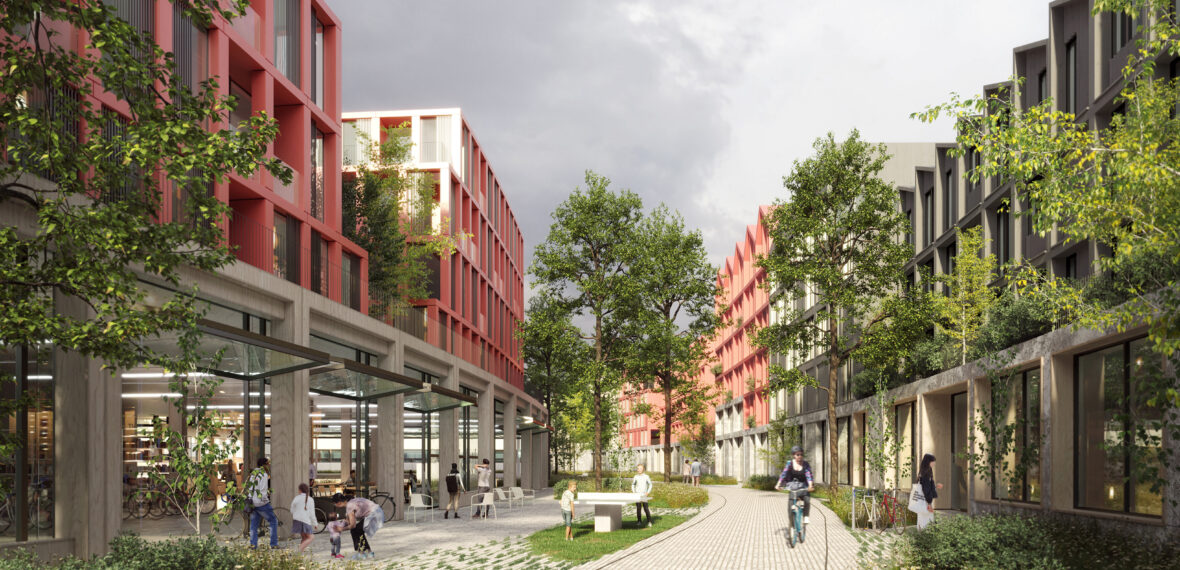 Optimized indoor climate and many recreational areas

The ambitions for a healthy district will be achieved by reducing the CO2 footprint and using energy-efficient building materials. The buildings are optimized in relation to e.g. indoor climate, acoustics, and daylight, just as the green tissue and recreational areas between the buildings will characterize life in the southern part of the Railway District and contribute to the area's biodiversity. Wastewater and food waste must be utilized locally, just as there is an ambitious plan for sustainability certification at both building- and city-level.
From vision to zoning
Baneby Konsortiet works closely with Freja Ejendomme and the other landowner, the DSB Ejendomsudvikling, to translate the proposal from Cobe into a final comprehensive plan, which will form the basis for the start statement and zoning plan for the Railway District. This process is carried out in close collaboration with Cobe, Copenhagen municipality, local committees, neighbors, and other stakeholders in an open and inclusive process.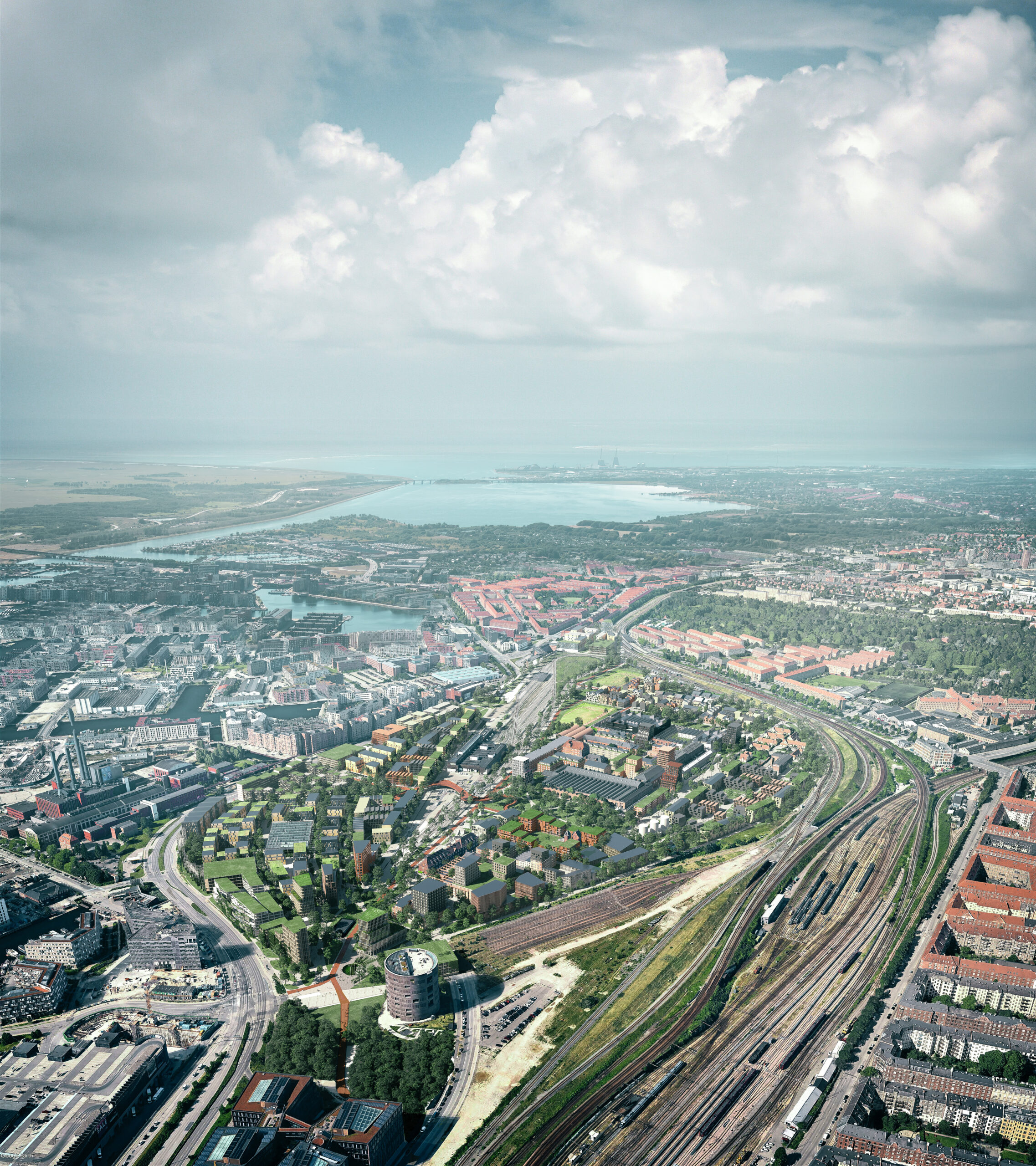 Facts about the Railway District
Project type : Urban development

Location : Copenhagen

Size: Southern part: 78.000 sqm, combined urban development area: 365.000 sqm

Expected building period: 2025 –

Developer and owner: Baneby Konsortiet consisting of Nrep, Novo Holdings and Industriens Pension – DSB Ejendomsudvikling A/S owns the remaining 287.000 sqm

Architects : Masterplan, COBE