Rethinking the city centre
Many municipalities seek to create vibrant community centres for the benefit of the residents, shops, and businesses. In Herlev just outside Copenhagen, Nrep is supporting the municipality's ambitions to bring new life to the old city centre by upgrading the mall, adding new apartments, and creating a new location for part of the city hall.
Citizens with different errands will naturally meet at the marketplace whether they come to talk to the municipality, do some shopping, getting a health check, or catching the new light rail running through.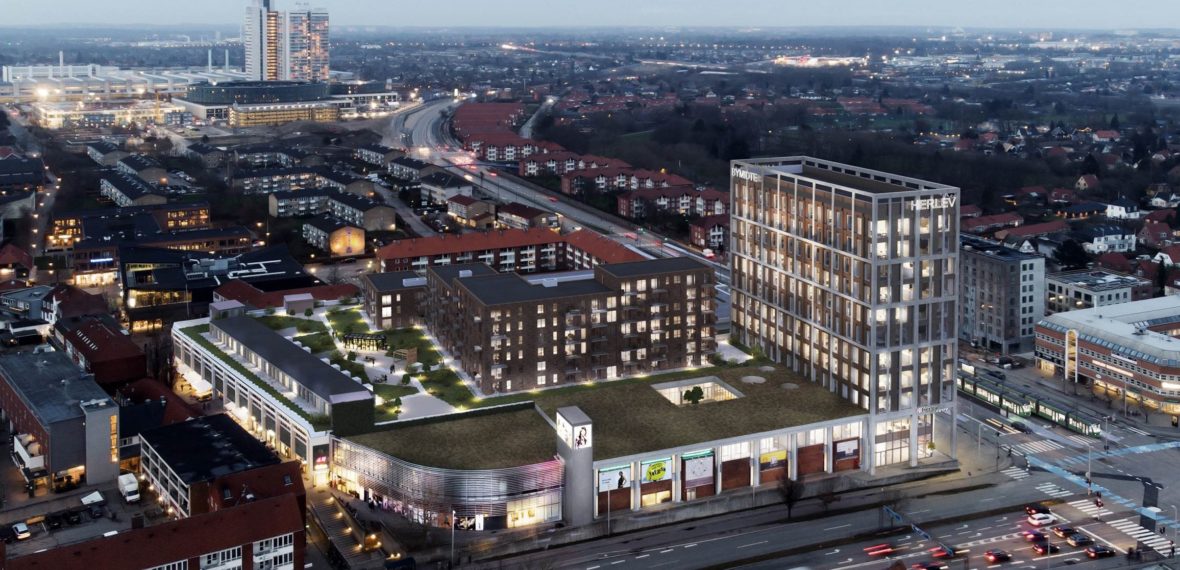 A mix of necessity services ensures visitor flow
High levels of public services are essential for many citizens, when they choose to settle in one municipality over the other. Bringing the services to the locals is part of a great service level and setting up a central marketplace with a combination of public services, shopping, and liberal professions like dentists, medical services, opticians, fitness, and more makes good sense to many municipalities.
In this project, we renovate 57,000 square metres at the city centre to set up a dynamic plaza including a large supermarket and several shops, a fitness centre, a health centre, along with 135 new rental apartments. The municipality will occupy the lower floors at the 11 storeys building at one end of the square for public services, leaving the top floors to be rented to private companies.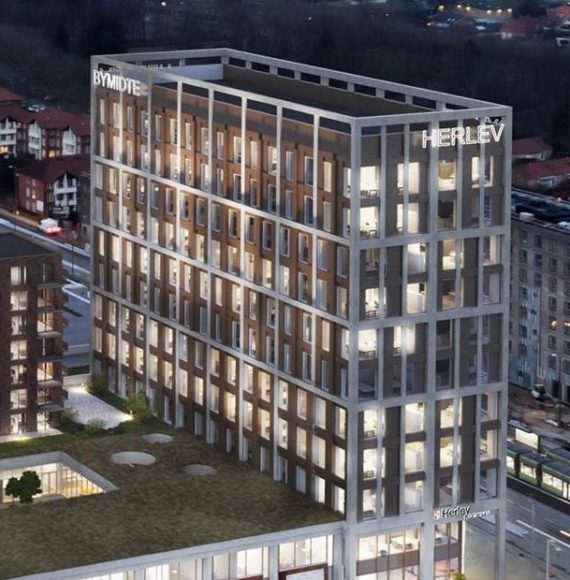 PROJECT SUMMARY
Project type: Urban development

Location: Herlev, just outside Copenhagen, Denmark 

Developer: Nrep

Size: 57,000 square metres including a supermarket of 5,500 square metres and 135 rental apartments from 50-130 square metres

Architects: Aarstiderne, Arkitema

Constructor: Casa A/S

Construction year: 2023
"We have extensive experience in developing and operating successful city centres, and the model being built in Herlev is both robust and will create increased activity."

Thomas Riise-Jakobsen