grid-connected rooftop solar
Overcoming road blocks to scaling rooftop solar
Logicenters is managing the largest roof top solar development program in the Nordics, and project by project we are overcoming new hurdles. Project Sun is the first large-scale grid connected rooftop solar system in Denmark, pioneering an innovative model that can be replicated by future projects to accelerate the use of buildings as the physical platform for renewable energy production.
Denmark's first grid connected rooftop solar system
Project Sun is a 6.9 MW grid connected solar PV system on the roof areas of 5 logistics properties in Denmark. The system has a warranted production of 5.9 GWh per year, equivalent to approximately CO2 emissions reduction of >2.000 tons per year. Aggregate over the expected asset life of 20-30 years this is thus approximately equivalent to exceeding 40 000 to 60 000 tonnes. The project has a revenue supplement of 149 DKK/MWh for 20 years from The Danish Energy Agency.
The system was developed with tier 1 panels and well proven industry standard components installed on fixed price turn-key contract with leading Danish supplier, Better Energy.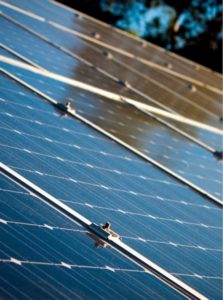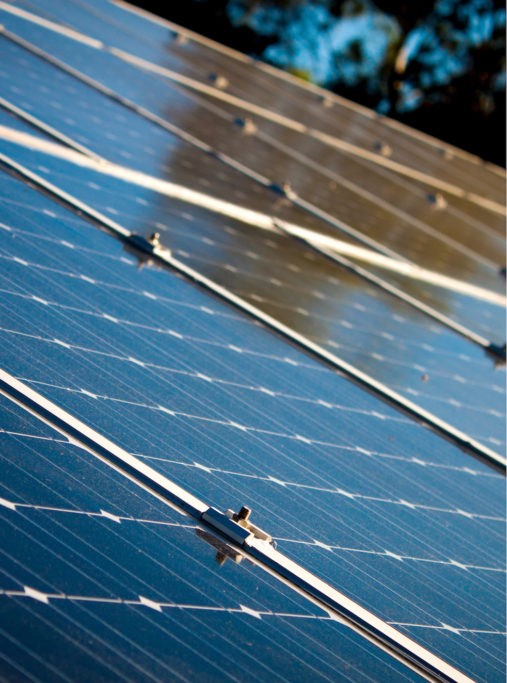 Innovative model for collaboration
Misalignment of the allocation of benefits, risks and investment burden among key stakeholders is a major hurdle preventing scaling up gridconnected roof top solar on commercial buildings in Denmark. Nrep was looking for ways to use more roof surfaces for solar generation and thus set out to collaborate with other stakeholders to identify solutions to the problem, eventually structuring an innovative SPV ownership structure and collaboration model that can pave the way for future projects where real estate landlords can lease roof areas to solar developers.
The solution addresses the misalignment by separating the ownership, investment burden and risks of the solar energy assets from the ownership of the real estate asset. The innovative solutions to the incentives and ownership structure that Nrep, energy industry partners and public entities crafted can serve as a model that paves the way for future scaling up.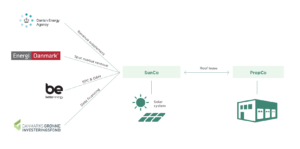 SunCo signs long term roof leases with relevant properties "PropCo's"
SunCo sells power in the wholesale market (NordPool) via a broker
SunCo is financed by the Danish Green Investment Fund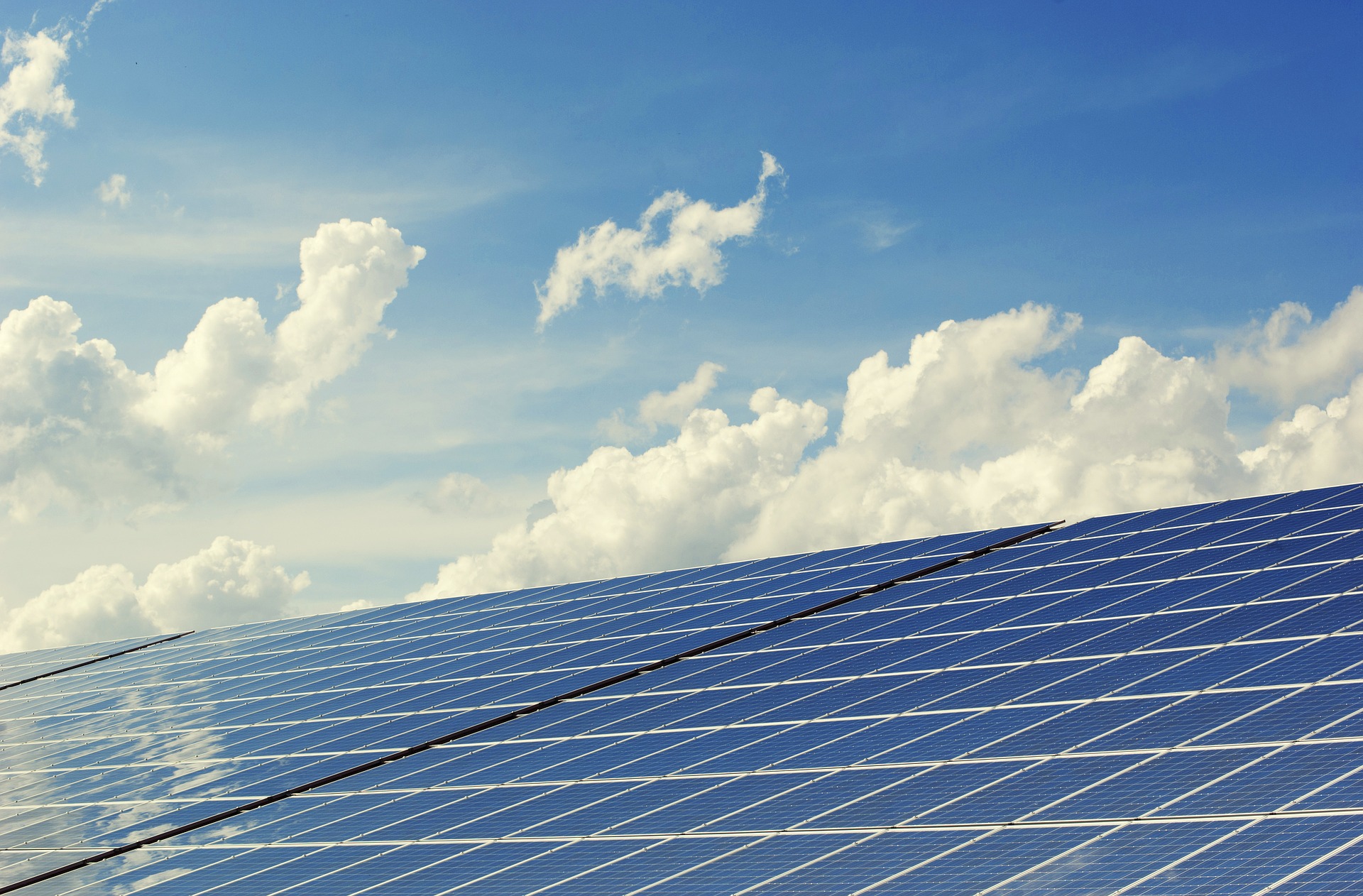 PROJECT FACTS
Project type: Logistics Roof top solar PV system

Location: Five sites in Denmark

Size: 6.9 MW grid connected solar PV systems on roof areas of 5 logistics properties

Completion: 2020

Partners: Danish Energy Agency, Energi Danmark, Better Energy, Danmarks Gronne Investeringsfond