The possibilities of active asset management – The upcycling of a nostalgia museum
May 16, 2023
3 min reading time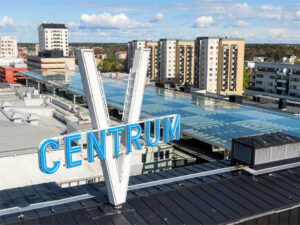 At Nrep, we continuously challenge ourselves to think differently by encouraging innovation and problem solving. We see every real estate as a possibility to improve the built environment to the benefit of our customers as well as communities and cities. Pernilla Tellberger describes how she ended up acquiring a museum on her quest to create a tailor-made customer-centric solution in line with Vällingby Centrum's historical and cultural identity.
Last spring, Nrep acquired Vällingby Centrum in Sweden from Svenska Bostäder, the City of Stockholm's municipal housing company. Vällingby Centrum forms the heart and hub of the western part of The City of Stockholm and was inaugurated in 1954 as Sweden's first ABC city – "Arbete – Bostad – Centrum", meaning "Work – Living – City Centre".
Vällingby Centrum – the 'A and C' of this ABC city – comprises 76,206 sqm of space divided into six properties offering multiple uses including local necessity-driven retail, offices and a range of community services.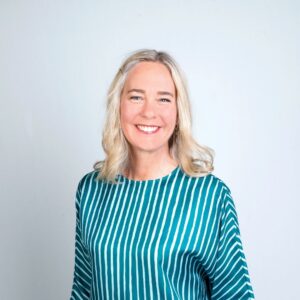 "By offering a unique mix of culture, commercial activities and local services as well as workplaces and open areas, we want to maximise Vällingby Centrum's potential as an attractive meeting place as well as an everyday destination that cater to the needs of both people living in the neighbourhood and visitors on a daily basis", explains Pernilla Tellberger. She has previously worked with some of Sweden's largest shopping centres and is now the senior Property Manager of Vällingby Centrum.
"I have been in the industry for more than two decades and I really believe that Nrep distinguishes itself through the approach to sustainability that is present in everything we do. The company's progressive values harmonize with my own, as well as the clearly defined vision that provides a purpose driven environment. All of this combined encourages you to try out new ideas to drive significant impact with a focus on meeting the practical needs of individuals and communities in a meaningful way".
As an active owner, we are always looking to find new ways in how properties can contribute to enriching people's everyday lives so when Pernilla heard that the creators of a nostalgia museum was thinking about retiring she got an idea.
"This was too good an opportunity for us to miss out on. The time period and its development feel like a large part of Vällingby Centrum's identity and points to the development that we want to contribute to and be a part of. We are so much more than just a place for shopping and are happy to provide our visitors with the opportunity to see this unique collection".
By placing the nostalgia rooms across the centre as decoration, Nrep wants to connect the fashion and ideals of the past with the present while at same time highlight the long tradition of trade that is synonymous with the Vällingby Centrum brand.
"This is a very good example of what I enjoy about my role within asset management at Nrep, being able to work on projects that spans from strategy to the operational execution. Offering a unique experience by reusing historical items instead of producing new ones, makes this initiative feel extra good for us. It allows for constant learning and can hopefully inspire the industry to try new and creative solutions", finishes Pernilla.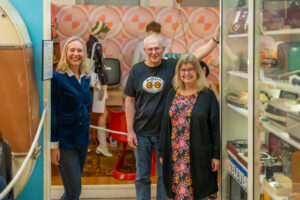 Discover all the photos of Nostalgia Rooms in Vällingby from here.