Nrep's logistics arm Logicenters makes record acquisition in Norway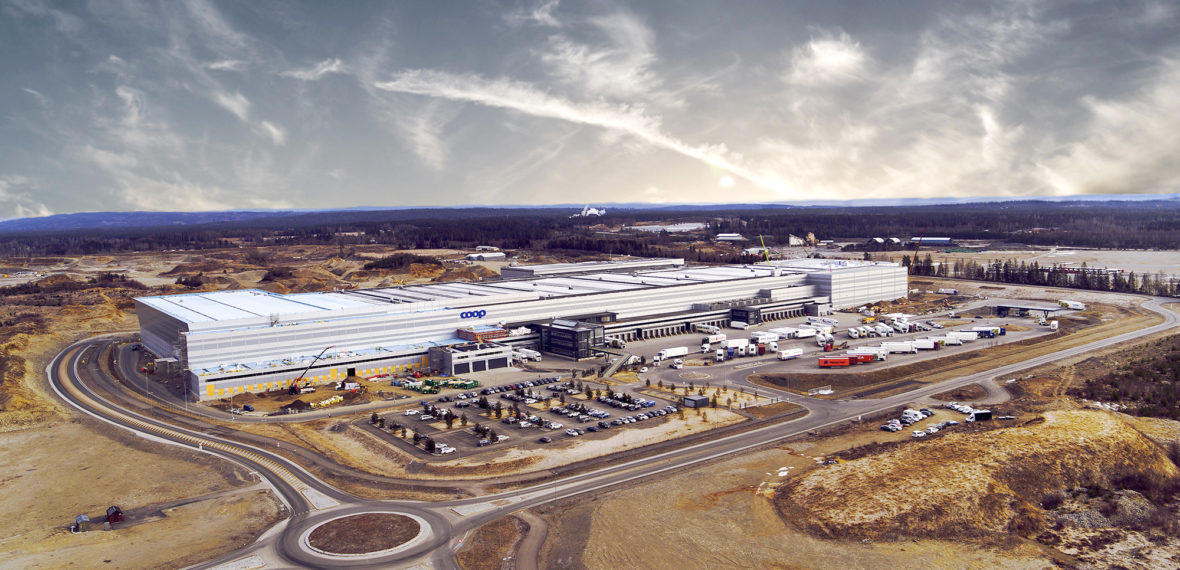 Logicenters continues to strengthen its position in the Oslo region with a record-breaking acquisition of one of the Nordic region's most sophisticated distribution centers. The acquired property is a 27-metre high-quality property measuring 84,800 m2 let to the grocery retailer Coop.
The logistics arm of Nrep, Logicenters, continues to establish and consolidate their presence in strategic logistics hubs in Norway. Right beside Oslo Airport, Logicenters has acquired a first-class 84,800 m2 logistics facility from Møller Eiendom and Stokke Industri. Norway's second largest grocery chain, Coop, is the long-term tenant of the property. There is an opportunity to expand the facility further, and Logicenters is looking forward to explore development of the property together with Coop.
"I am very proud to announce the off-market acquisition of this first-class logistics facility at one of Norway's most attractive logistics hubs. It is in line with our long-term strategy to acquire properties of this particular capacity. It is not a coincidence that the two largest logistics facilities in our property portfolio, this one and one in Bålsta, will be used by companies in the grocery segment. This is an industry which is less affected by market cycles than other industries as there will always be a demand for food," says Matthias Kettelhoit, Head of Logicenters.
The property is fully automated and has refrigerated, freezer and temperate warehouse sections, enabling the tenant to handle large volumes of goods. In line with Logicenters' sustainability and energy efficiency strategy, there is an opportunity to install solar panels on the property, both on the roof and on the facades.
"As one of the Nordic region's leading real estate investors, we are always striving to intensify our presence at strategic locations around the region – and this is exactly what we have done here. This acquisition is the single largest investment we have made in logistics and it is also the latest addition in our ambition to further expand Nrep's presence in Norway. We would like to thank Møller Eiendom and Stokke Industri for their excellent collaboration. We look forward to continuing our partnership with Coop at this property," says Jens Petter Hagen, Partner at Nrep Norway.
CBRE has acted as commercial advisor for Nrep Logicenters in this transaction, while Wikborg Rein has acted as legal advisor.
The partnership between Møller Eiendom and Stokke Industri has owned and developed the property since it was finalized in 2015. The investment was done with a five-year perspective.
"We are very pleased to have reached an agreement with Nrep. Their focus on development of modern logistics properties and long-term ownership is a good match for both the property and the tenant", says Thomas Sletten, Chief Investment Officer at Møller Eiendom.
Pangea Property Partners has been exclusive sell-side advisor for Møller and Stokke. The law firm Thommessen has also advised the sellers in the transaction.