Nrep strengthens leadership by signing new partner as COO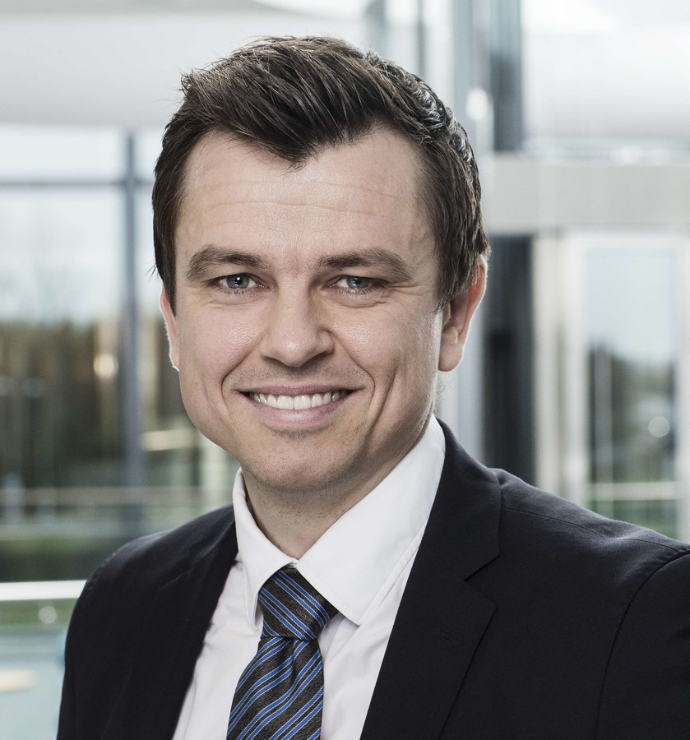 Nrep, the leading Nordic real estate investor and innovator, taps Henrik Skak Bender as new COO and partner. The former Group CFO at WS Audiology joins Nrep to strengthen the leadership team at a time where focus on culture, performance and people is key for realizing an ambitious 2025 growth plan. Strong values, clear prioritization and agile structures are top priorities, says Bender.
Henrik Skak Bender says a strong growth trajectory, high ambitions and solid values have been the key drivers behind his decision to move from being Group CFO in a global top three hearing aid company to the new role as COO for Nrep, the leading Nordic real estate investor and innovator.
"Nrep is at the absolute forefront of its industry and is an incredible company with strong values and a huge potential. I feel privileged to join an organization that cares deeply for both customers and employees, driven by a purposeful ambition of making real estate better and more sustainable. I look forward to contributing to this exciting growth journey with my experience of building and driving efficient, agile organizations based on strong values," says Henrik Skak Bender.
Nrep recently welcomed Novo Holdings as a new minority shareholder and is currently raising its fourteenth real estate fund since the company's inception in 2005. Claus Mathisen, partner and CEO of Nrep, welcomes Henrik Skak Bender and his global leadership experience to the fast-growing company.
"Our growth has been 30 percent annually over the past 10 years, and with sizable growth often comes complexity. By adding a COO role to our leadership team, I want to ensure that a strong focus on culture, performance and people remains at the core of how Nrep operates. I can think of no one better than Henrik to support this, and over the years I have gotten to know him as a humble, competent and very values-driven person. Henrik aligns well with the Nrep culture, and we count ourselves lucky to get him aboard", says Claus Mathisen.
During the last fifteen years, Henrik Skak Bender has worked in global companies like A.P. Moller – Maersk, McKinsey & Co and recently WS Audiology. He has during this period advised and executed on mergers and acquisitions worth more than €30bn in total and completed refinances for close to €8bn.
In 2013, he joined Danish hearing aid company Widex, first as responsible for the transformation of the company and then later as Group CFO. Since 2019, he was Group CFO and Head of Integration with WS Audiology following the merger between Widex and Sivantos, another global hearing aid company owned by private equity firm EQT. WS Audiology has 11.000 employees and delivers a revenue around €2bn. However, Henrik Skak Bender does not see a huge difference between his new role at Nrep compared to leading a large organization of thousands of employees.
"Nrep is a highly successful, fast-growth investment organization. My job will be to strengthen leadership and build agile structures supporting the growth plans. I will, together with the rest of the leaders in Nrep, make sure that the organization is best prepared to meet the challenges, and accelerate and grab the opportunities along our journey," says Henrik Skak Bender. He also points to family considerations as a driver for choosing Nrep ahead of competing job offers.
"Nrep offered me an exciting career opportunity, where I can better balance my high ambitions at work with having more quality time with my family. At the same time, I get a unique opportunity to be part of a team with extremely high ambitions, on a quest to become a global frontrunner within the real estate industry," Henrik Skak Bender says. He joins Nrep on 1 June 2020.