Nrep raises record-breaking €1.9bn to improve Nordic real estate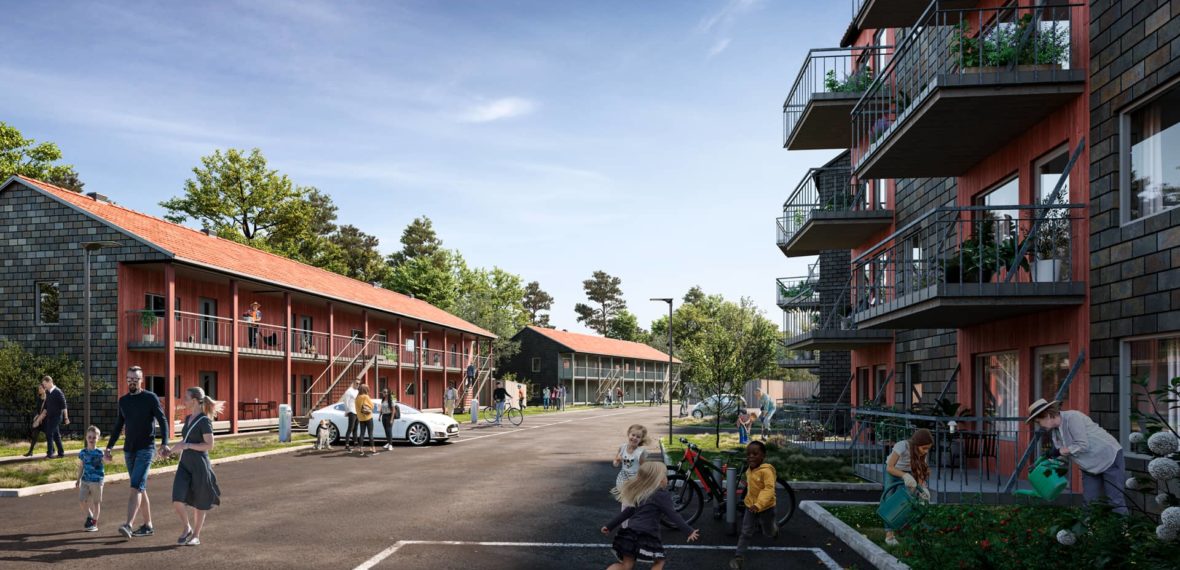 The leading Nordic real estate investor, Nrep, has raised €1.9bn for new investments amidst the COVID-19 pandemic. The ambition is to create value by solving problems with more customer-centric and greener real estate solutions, says the CEO.
Nrep has raised €1.9bn for its 'Nordic Strategies Fund IV' to address underserved real estate segments across the Nordics, with a main focus on various forms of customer-centric residential rental properties, care homes and modern logistics. The fund's size, which is the largest Nordic real estate fund ever, reflects the depth of the structural supply-demand imbalances that Nrep seeks to address. Nrep has already committed more than 40% of the fund's capital and the company's qualified pipeline exceeds the fund's remaining capital. The fund was capped to match the investment opportunity and demand from investors significantly exceeded the fund's capacity.
"We create value by making real estate better through more customer-centric and greener solutions. Our approach to real estate addresses structural needs that do not disappear with market cycles and has proven to be very resilient during the COVID-19 pandemic. We are seeing that recent market uncertainties have led to a large pool of new opportunities for us within our main segments" says Claus Mathisen, CEO of Nrep.
Nrep's main strategies seek to address needs arising from long term structural and demographic trends, such as urbanization and ageing populations. The Nordic capitals are among the fastest growing in Europe and accordingly face multiple challenges.
"We analyze for relevant problems to solve with our approach. For example, the Nordic capitals lack housing solutions targeted to low- and middle income, which creates a need for smaller, more affordable rental units. Also, the age-group above 80 is increasing by more than 50% until 2030 across the Nordic countries, leading to a widespread shortage of care homes" says Claus Mathisen, noting that 40% of Swedish municipalities already report an immediate lack of care homes.
Initial investments by the fund include 12 care homes, primarily in Sweden, as well as a number of innovative sustainable residential investments, like the development of 108 net zero energy apartments just outside Stockholm, as well as a large residential project with approximately 400 DGNB Gold-certified apartments in Copenhagen's South Harbor. In Norway, a new joint venture has been established with Oslo House to acquire and develop residentials, and in Finland investments include new sites to expand the serviced living concept named 'Noli Studios'. The fund also includes several logistics investments in Finland, Norway, Denmark, and Sweden, where Nrep is pioneering the largest roof-top solar system in the Nordics.
While Nrep mainly invests in the living, care homes and logistics segments, the company closely monitors opportunities in other areas as well.
"We recently got the opportunity to partner on a hotel property in downtown Stockholm, the Clarion Hotel Amaranten, which we will modernize to reduce the climate impact of the building. We are also seeing opportunities to improve the customer value proposition in the flexible office segment," says Jani Nokkanen, CIO of Nrep.
Nrep's investors are primarily pension funds, international and from the Nordics. Among the new investors is Industriens Pension, a labor market pension scheme for ~410.000 industrial employees in Denmark. Nrep's new fund is also backed by Novo Holdings, the holding company of the Novo Nordisk Foundation, one of the world's largest charitable foundations. Novo Holdings recently became a minority owner of Nrep, after having invested in the company's funds since 2018.