Nrep purchases the headquarters of Metsä Group and Mela in Finland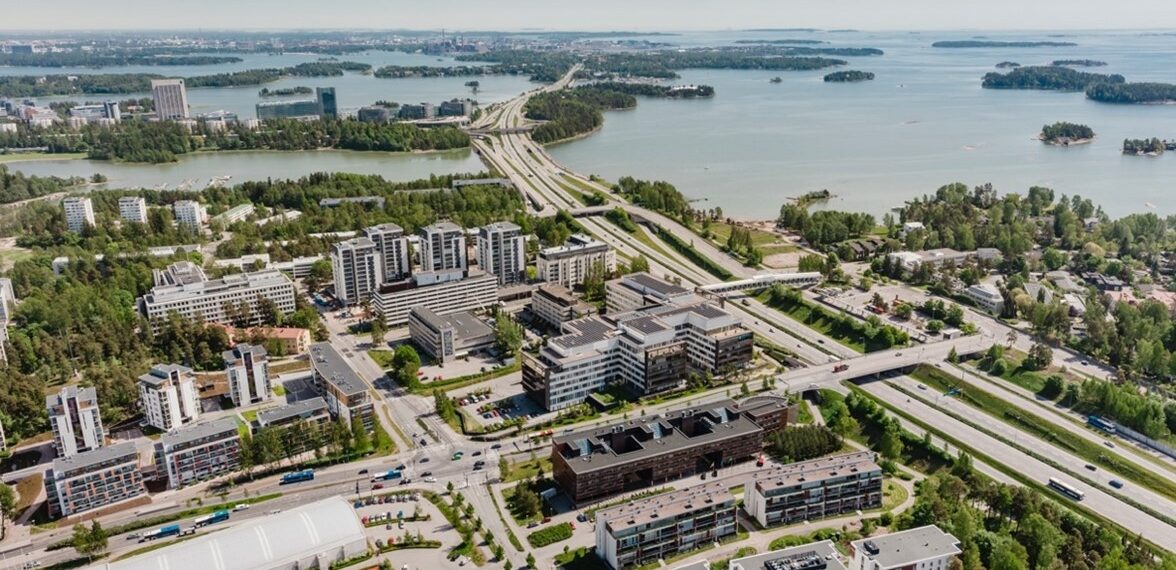 Nrep has purchased headquarters located in the district of Tapiola, Espoo, from Metsäliitto Cooperative, the parent company of Metsä Group, and the Farmers' Social Insurance Institution Mela. The deal is a sale and leaseback transaction where Metsä Group and Mela continue as the main tenants with long-term leases. The significant investment expands Nrep's office portfolio, and is so far Nrep's largest single, standing acquisition in Finland.
The property has just over 20.000 square metres of leasable space and is almost fully leased to well-established tenants with long-term lease agreements. In addition to Metsä Group and Mela, the building houses several other well-known companies, including Gasum, Roche and OP Bank. The property includes a heated underground parking garage, and users can enjoy a wide range of services, such as the Revontuli Restaurant, a gym, instructed exercise classes, saunas and a fully-equipped conference centre with 27 meeting rooms.
"The investment effectively supports our goal to build a high-quality office portfolio of substantial size in the Helsinki Metropolitan Area. We will focus especially on a customer-oriented approach, versatile services, flexibility and environmental values in our buildings. We can easily fulfil these criteria in the newly acquired building, which we want to continue to develop as an active owner in cooperation with our tenants", says Joonas Lemström, Director at Nrep.
Both the services and the building standard of the offices reflect high quality, and the location in the developing district of Tapiola is excellent. The design of the newer part of the property, completed in 2012, focused on environmental aspects and energy efficiency, and has been awarded LEED Gold certification. Environmental responsibility is an essential criterion in all Nrep's investments.
"This investment brings an excellent addition to our office portfolio and is so far the largest single, standing acquisition Nrep has done in Finland. This is great, especially as Finland was the first country in which Nrep invested 15 years ago. We are pleased that the investment allows us to provide high-quality, user-oriented office facilities to reputable businesses", says Jani Nokkanen, Partner and Chief Investment Officer at Nrep.
"We are satisfied with the outcome of the transaction and will continue our long-term tenancy in the property. Real estate ownership is not a core business for Metsä Group, but we focus on the effective, responsible processing of wood from northern forests", says Arto Lampinen, SVP, Technology, at Metsä Group.
"Giving up ownership of the office building gives us better opportunities to diversify our investment portfolio", says Vice President Jarmo Aalto from Mela.
The building is also an internationally awarded office property, as it won the office buildings category in the Iconic Awards competition organized by the German Design Council.