Nrep makes first real estate investment in Germany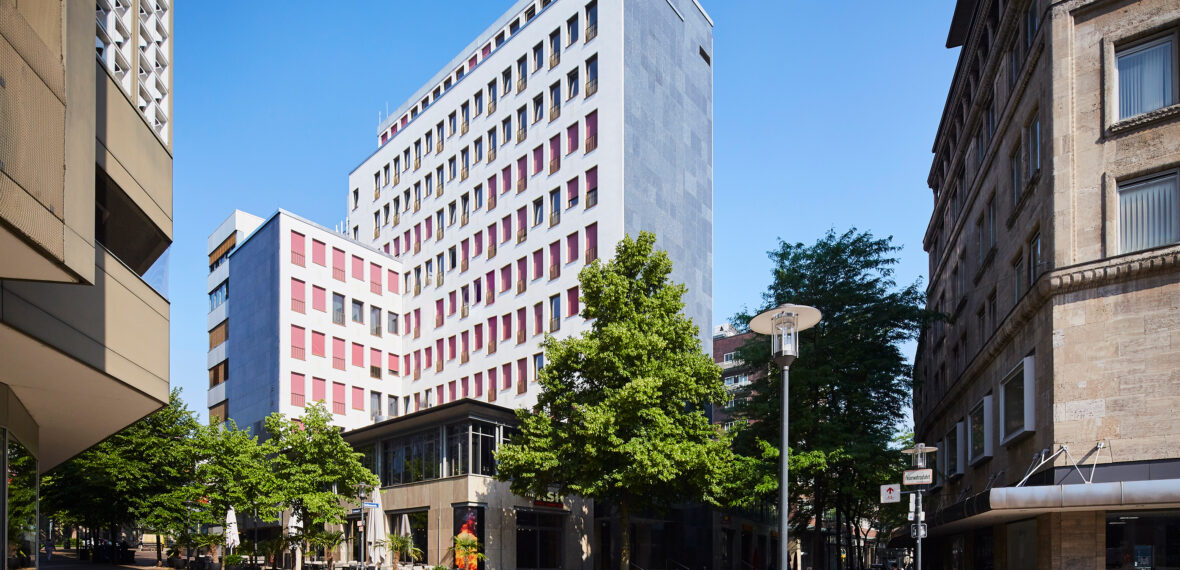 • Continued expansion across Northern Europe with main strategies, a €500m investment plan
and a dedicated team in Frankfurt and Munich
• Leveraging Nordic perspectives on livability, sustainability, customer-centricity and urban design
• First investment in JV with Artisa Group comprises 314 modern co-living apartments
Nrep, an urban investor with €18 billion of assets under management, announces the continued extension of its impact into Northern European countries following its first real estate investment in Germany and the establishment of a dedicated team of eight initial employees. Two offices have been opened, in Frankfurt and Munich, completing the existing on-the-ground presence consisting of the German real estate credit specialist acquired by Nrep last year.
With a plan to invest c. €500 million over the next three years, Nrep will pursue opportunities mainly within the company's two largest and longstanding real estate strategies, modern logistics and customer-centric rental housing, both of which have demographically driven demand characteristics and are structurally undersupplied with old stock, presenting an obvious need for more modern and sustainable buildings. There is a clear housing shortage throughout many of Germany's largest cities, while the need for high-quality homes is rising. Within logistics, the supply-demand deficit is expected to continue as parcel shipment is forecast to grow above the historic trendline for the next few years.
Rune Kock, Real Estate CEO at Nrep, said: "Germany has Europe's strongest economy and presents clear trends of urbanization, which makes it particularly receptive to Nrep's expertise in improving the built environment of cities. We have capabilities to create more customer-oriented products and implement ESG initiatives more broadly, which has proved a successful approach when expanding into new Northern European territories."
For its debut German investment, Nrep has entered a long-term joint venture with Artisa Group, a major Swiss real estate developer operating across European markets. The joint venture plans to deliver 5,000 co-living apartments by 2025, and the first investment is an acquisition of two co-living assets offering a total of 314 individual apartments. One of the assets located in proximity to the new business district Mediaspree in Berlin, will be DNGB Gold certified once completed in 2024. The second property comprises a standing office-to-residential conversion, which is currently undergoing light refurbishment whilst already being in operation, centrally located in Essen, within walking distance of the main train station.
The buildings' sustainability performance will continuously be improved through their life cycle, and further initiatives include exploring new methods for construction materials and ways of enabling more conscious consumer behavior through digital tools. The joint venture has a strong pipeline, including immediate opportunities comprising 670 units in Frankfurt. All properties will be operated under Artisa's established co-living platform, CityPop, offering fully furnished apartments with attractive communal facilities on flexible lease terms.
Alain Artioli, President of Artisa Group, said: "The undersupplied housing sector in Germany is partly driven by having one of the highest shares of single households in Europe, which is expected to further increase to 44% by 2035. CityPop's consumer-orientated concept is enhanced by a digital app, with significant emphasis placed on resident events and activities to create a strong sense of community, connectedness and social interaction. Each building offers vibrant living spaces alongside a comprehensive suite of on-demand services and facilities, with convenient access to public transportation."
Jani Nokkanen, Real Estate CIO at Nrep, added: "Almost 80% of inhabitants in larger German cities rent their homes, yet there remains a significant supply-demand imbalance for high quality accommodation in well-connected urban areas. We have identified where these pressures are most acutely felt and see an immediate opportunity to apply Nrep's proven perspectives on livability, sustainability, customer-centricity and urban design to the German market, innovatively packaged through City Pop's co-living concept."
Having built a clear leadership position in the Nordics, Nrep extended its presence beyond its home region in 2021 by entering the Polish market. The business subsequently further expanded both vertically and geographically through the acquisition of a German real estate credit specialist, Flins Capital Partners.
Nrep is recognized as a pioneer within the area of sustainability and has committed to decarbonizing its real estate portfolio already by 2028. Initiatives to date including the use of CO2 neutral geothermal heating, the largest rooftop solar plant in the Nordics, projects such as the world's first 100% upcycled concrete building and 'UN17 Village', the first large-scale project to align with all of the UN's 17 Sustainable Development Goals.