Nrep launches dedicated tech venture to invest in urban sustainability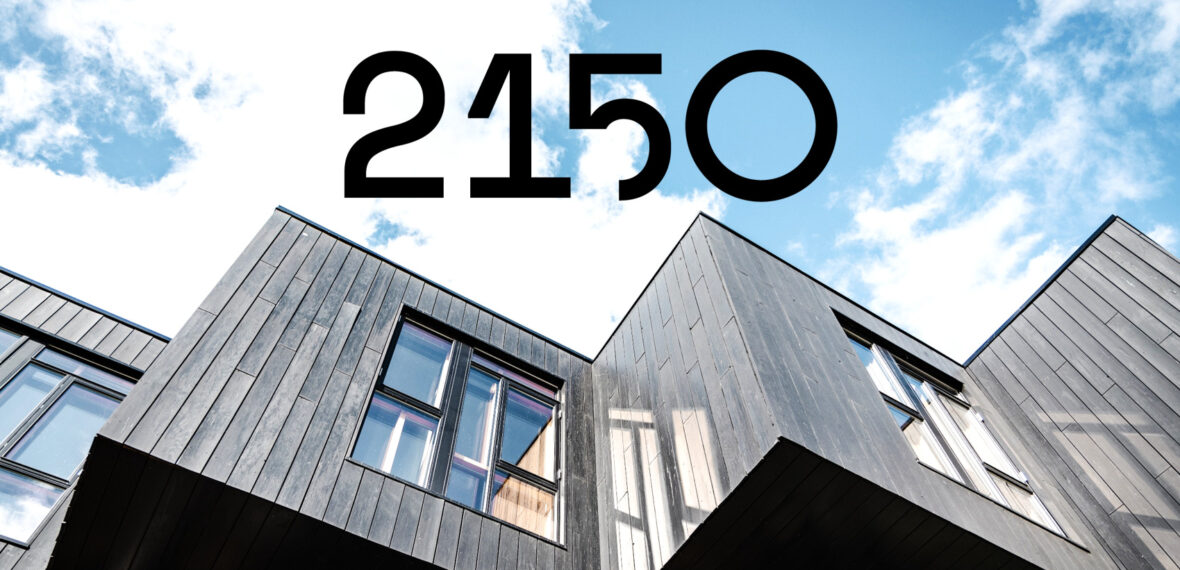 Nordic real estate investor Nrep now launches '2150', a dedicated venture capital firm, to further accelerate a sustainable transition of the built environment. First investment backs clean-tech company CarbonCure, which aims to reduce CO2 emissions from concrete production by 500 million tonnes every year. The €130 million initial closing of 2150's first fund received backing from Chr. Augustinus Fabrikker, Novo Holdings and Vaekstfonden, part of Denmark's Green Future Fund.  
To further accelerate the green transition of the urban environment, Nrep now launches 2150, a dedicated venture capital firm which will invest in technologies set to make cities more resilient and sustainable. 2150 reflects Nrep's long-standing commitment to a green transition of the built environment, explains Mikkel Bülow-Lehnsby, Chairman of Nrep and founding partner 2150:
"The scientific consensus is clear: The world cannot achieve the necessary reductions of CO2 emissions without fundamental changes to how we build and operate real estate. At the same time, the real estate industry cannot deliver the required reductions without better technological solutions. We launch 2150 to accelerate the development and adoption of such technologies".
Nrep has been an early adopter of new technologies in real estate, ranging from the use of artificial intelligence (AI) in urban planning to applying new deep-geothermal technologies to achieve CO2 neutral heating. The company has also raised the bar for sustainability in the built environment, including the construction of the world's 's first 100% upcycled concrete building, as well as the 'UN17 Village', a pioneering large-scale project that aligns to all of UN's 17 SDGs.
"AI and other technologies hold an enormous potential to solve urban challenges. As we work to improve the sustainability of our millions of square meters, we often meet sustainability challenges that could be overcome with better technology. With 2150, technology investing works in close collaboration with real estate industry participants to bring forward solutions that can deliver a scalable, material impact on urban sustainability," says Claus Mathisen, CEO of Nrep.
First investment targets 500 million tonnes CO2 reduction per year
The investment strategy for 2150 will focus on major unsolved problems across every element of the built environment, from the way our cities are designed, constructed, and powered, to the way people live, work and are cared for.
"We look for scalable innovations such as new materials used in construction, or deep technologies for improving efficiencies and minimizing waste. Importantly, we will only invest where sustainability impact can be measured," says Mikkel Bülow-Lehnsby.
The first 2150 fund will seek to build a portfolio of roughly 20 companies, each with a potential to become a so-called 'gigacorn', a commercially successful company with the potential to reduce or mitigate gigatons of CO2. The first company backed by 2150 is CarbonCure Technologies, a Canadian cleantech company with an innovative technology that injects recycled CO2 into fresh concrete. The injected CO2 reacts and forms a nano-sized mineral, making concrete stronger and thus reducing the need for concrete. Concrete accounts for 8% of global CO2 emissions and with its low embodied carbon concrete, CarbonCure targets to reduce CO2 emissions by 500 million tonnes annually by 2030. This corresponds to taking 100 million cars off the road, every year.
CarbonCure's technology is currently used by nearly 300 concrete producers. With the backing from 2150, and other investors like Amazon's Climate Pledge Fund, the Bill Gates-led Breakthrough Energy Ventures, and the Microsoft Climate Innovation Fund, CarbonCure can now accelerate its global expansion.
"We couldn't have asked for more mission aligned and strategic investment partners to decarbonize the built environment," said Robert Niven, CEO and founder of CarbonCure, upon 2150's investment.
Supported by technologists, scientists, designers, and urban experts
2150 targets to raise €200m in its first fund, making it one of Europe's largest sustainability-focused venture funds. The €130 million initial closing received backing from Chr. Augustinus Fabrikker, Novo Holdings and Vaekstfonden, part of Denmark's Green Future Fund. In addition, 2150's first fund is backed by other institutional investors and European developers, owners and managers with over 16 million of square meters of real estate under their platforms.
To help source, screen and validate sustainable technologies, 2150 is supported by an experienced advisory board of technologists, scientists, designers, and urban experts. The advisors include architect and founder of BIG, Bjarke Ingels, the Director of Princeton's Andlinger Center for Energy and the Environment, Dr. Lynn Loo, Unity's head of AI Danny Lange, the former Chief Sustainability Officer in the Obama Administration, Christine Harada, the founder of EDGE Technologies, Coen van Oostrom, and renowned urbanist and academic, Richard Florida.
Mikkel Bülow-Lehnsby has led the foundation of 2150 from inside Nrep with co-founding partners Christian Hernandez, experienced VC and former Facebook executive, Jacob Bro, former Chief Product Officer of Rocket Internet and Christian Jølck, former Chairman of the Board of the sustainability organization SYNERGI. Additional investment team members include Nicole LeBlanc, formerly with Alphabet's urban product incubator Sidewalk Labs, Rahul Parekh, founder of VC-backed foodtech startup EatFirst and former executive director at Goldman Sachs, as well as Alexandra Perez, who incubated and launched urban tech ventures at Tech City Ventures.
Based in London, Copenhagen, and Berlin, 2150 will act as a facilitator connecting technologies which address the biggest problems of the urban environment with a broad ecosystem of players in the urban value-chain. Final close of the fund is expected by mid-2021.