Nrep expands its modern real estate strategies to Poland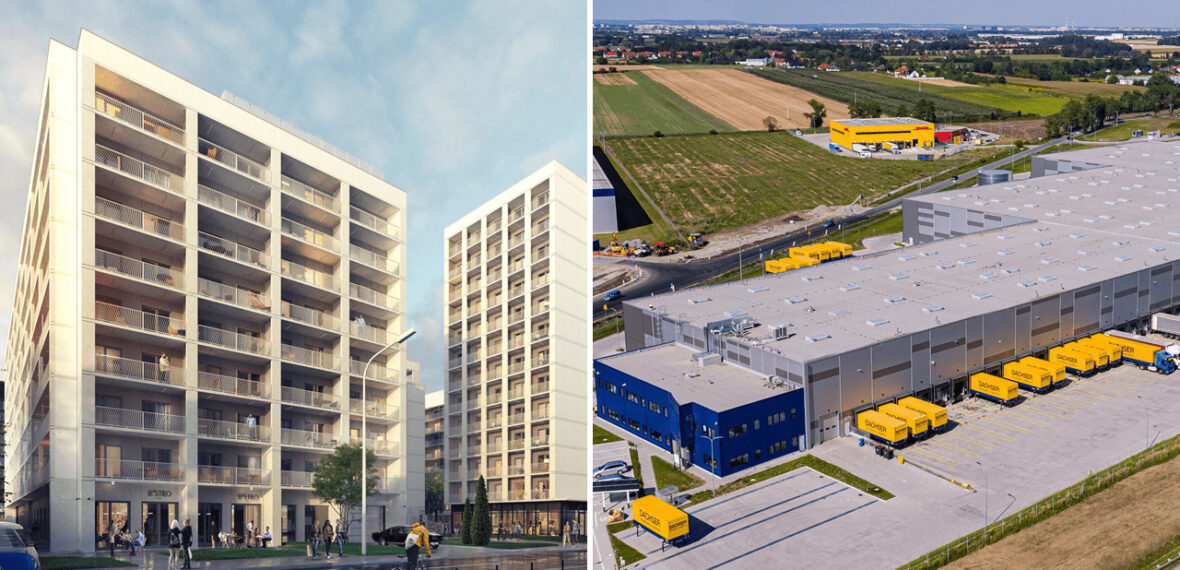 Nrep now extends its organization into Northern Europe after making its first investments in Poland. The company has acquired a logistics portfolio of 130,000 sqm and has invested in over 1,000 new residential apartments in central Warsaw. Nrep plans to invest €500m in Poland by year-end. 
After 15 years of successful real estate investing in the Nordics, Nrep is now extending its presence to Poland to leverage opportunities within the company's two largest business areas, modern logistics and customer-centric rental housing. Nrep is building up a Polish team to support the expansion.
"Poland is sometimes described as Europe's tiger economy, with low unemployment and rising wages. However, real estate quality and supply is generally lagging the impressive growth rates, and we see an opportunity to bring Nrep's approach and create value for all stakeholders," says Claus Mathisen, CEO of Nrep, adding:
"Our northern European pipeline holds an attractive set of opportunities within residential and logistics, and most of these are located in Poland. I expect that we will have acquired assets worth up to €500m and have 8-10 employees in Poland before year-end."
130,000 sqm marks logistics-entry
Nrep's first investment within the logistics segment is the acquisition of BIK SA, a local logistics real estate investor and developer. The company has a portfolio of four standing assets with two potential extensions plus a land plot. The potential footprint is more than 130.000 square meters.
"Poland is a European supply chain nexus and for us, as the largest pan-Nordic provider of modern logistics facilities, it is a very interesting market where massive infrastructure investments are planned. Our international customers have often asked us to look at projects here, and we are happy to now be able act on those invitations," says Jani Nokkanen, CIO at Nrep.
Logicenters, Nrep's specialized logistics arm, will manage the newly acquired assets in Poland which is occupied by customers like FedEx, Dachser and smaller local companies.
10,000 homes by 2025
Poland is one of the largest residential markets in Europe, with roughly 14 million residential units. However, three out of four homes were built before 1989, and there is a need for new quality housing.
"The private rental offering in Poland is growing, but still in its infancy compared to Denmark, Sweden or Finland, where 30-40% of the population rents their dwelling. Only 16% of Poles rent their homes, and we see demand for modern, customer-friendly rental options of high quality, much like what we provide successfully to the Nordic capitals," says Jani Nokkanen.
Nrep's first residential housing investment is a portfolio with more than 1,000 new apartments, all strategically located in Warsaw and with green roof tops, charging stations for electric cars, and areas for urban farming. The first apartments will be ready in 2022 and are acquired from YIT, the largest Finnish and a significant Northern European urban developer and construction company. By 2025, Nrep aims to deliver a total of 10,000 modern homes in major Polish cities, most of them designed to meet the increasing demand for 1-2 person households like young professionals, singles, or couples without children, looking for modern living solutions with a community vibe.
Tapping into a growth market 
Poland is home to five of the 20 fastest growing cities in the EU, and the country has seen an annual growth twice the average of EU (3.6% vs. 1.6%) in the past decade. Urban Land Institute in Poland, a non-profit organization of public and private real estate stakeholders, welcomes Nrep's long-term perspective.
"Real estate plays an important role in the continued growth in Poland. We are already a primary hub for supply chains in Europe, and our main cities are growing fast. We need investors like Nrep, who take a long-term perspective and prioritize sustainability," says Dorota Wysokinska-Kuzdra, Chairman of Urban Land Institute in Poland.
Nrep is known for being at the forefront of sustainability in the Nordics, something which will be 'exported' to future projects in Poland. In total, Nrep manages assets worth more than €10bn and has investment activities in Denmark, Finland, Sweden and Norway. Nrep will open its office in Warsaw this summer.
Picture 1: Smartti Mokotów 1 and 2 in Warsaw, part of Nrep's first residential investment in Poland
Picture 2: Park Wrocław I, a modern facility of 25.000 sqm, now part of Logicenters' portfolio in Poland