Nrep becomes long term real estate owner of Clarion Hotel Amaranten in Stockholm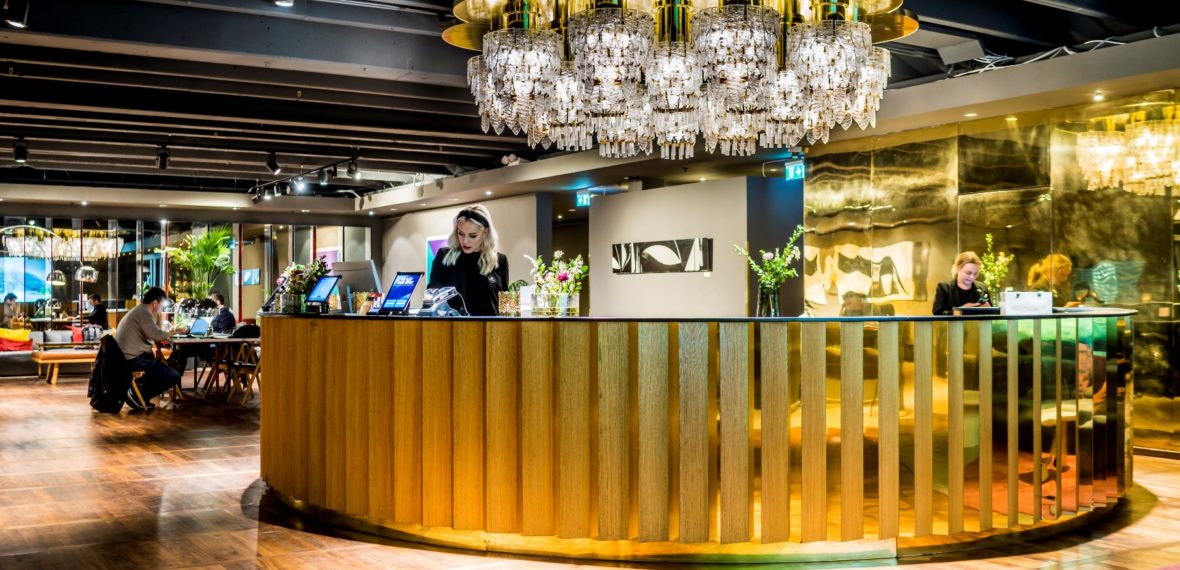 The leading real estate investor in the Nordics, Nrep, has acquired Clarion Hotel Amaranten in Stockholm. As real estate owner, the ambition is to ensure a high-quality property over time, with a deep focus on sustainability as well as the comfort of the hotel guests and the operator Nordic Choice Hotel. To reduce the climate impact and improve the indoor environment, Nrep will invest in modernization and energy efficiency improvements in the hotel. Nrep's primarily focus is residential, logistics facilities and care homes, but the company sees potential in creating long term value in the hotel segment as well.
Nrep has developed a series of customer centric and innovative real estate concepts, primarily within its focus segments residential, logistics and care. Today, the company has €5bn in assets under management and Nrep is now raising its new real estate fund Nordic Strategies Fund IV.
Now, Nrep has acquired the hotel property Clarion Hotel Amaranten, from Petter Stordalen's company Strawberry Forever. Nordic Choice Hotels remains the operator of the hotel. Amaranten becomes Nrep's first hotel property in Sweden, but the segment is not entirely new to the company. The real estate investor has developed the Nordic living concept Noli Studio with both long and short stay, and it also has a hotel under development in Copenhagen. All Nrep's investments are made with a strong focus on sustainability as well as the needs of the users and tenants.
"For us at Nrep, the acquisition of Amantanten is an attractive opportunity to create long term value for all stakeholders. We want to make the hotel better for Nordic Choice Hotels to operate, for the guests to stay at, but also from a sustainability perspective. We have already planned renovations and energy efficient solutions that will improve the facility and the hotel experience. Now, I look forward to continuing a good collaboration with Nordic Choice Hotels", says Marianne Hoffman, Investment Director at Nrep.
For the purpose of creating a better experience for both the hotel's guests and operator, Nrep will now invest in several improvements. To reduce the impact on the climate and create a better indoor environment, the ventilation system will be upgraded, which can result in up to 50 percent energy consumption savings, leading to lower electricity costs for the tenant. Nrep will also modernize the hotel – primarily bathrooms, but also other spaces, in close collaboration with Nordic Choice Hotels.
"The property wasn't for sale, but it's hard to decline to a deal when the buyer is serious, well capitalized and has a clear development plan for the building. This is good for Nordic Choice Hotels, it's good for the ones living on Kungsholmen and it's good for the guests since the hotel will be upgraded in 2021", says Petter Stordalen, owner of Strawberry Forever.
Clarion Hotel Amaranten is located on Kungsholmen in central Stockholm, with proximity to the central station as well as parks and the sea. With 461 hotel rooms and several conference rooms, the hotel is inspired by the 1960's and offers restaurants, bars and gym facilities.
"We invest in real estate where we can contribute with our competence, capital and strong will to offer high-quality real estate products for the benefit of people and our climate. Even though tourism is facing a great challenge during Covid-19, we believe the hotel industry will eventually recover, and we are doing this with a long-term perspective, as with all our investments. We are looking forward to ensuring a qualitative hotel property and that the guests are getting an outstanding visit at Amaranten, together with Nordic Choice Hotels", says Jens Petter Hagen, Partner & Fund Manager for Nordic Strategies Fund IV at Nrep.