Nrep appoints tech executive Celia Francis to Board of Directors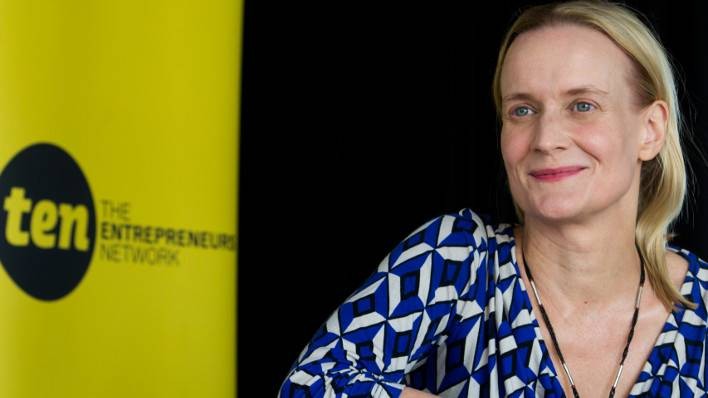 The appointment reflects the increasing prominence of tech and data on investments and operations. 
Nrep, the leading real estate investment manager based in the Nordics, announces the appointment of tech executive Celia Francis to its Board of Directors. The new appointment reflects Nrep's strategic ambition to change real estate through increased use of data and technology. In the Nordics, Nrep was first to pioneer the use of Artificial Intelligence in large-scale real estate design, and earlier this year the Company launched a dedicated venture capital firm which will invest in technologies set to make cities more resilient and sustainable.
Celia Francis has held multiple senior leadership roles at a number of leading technology companies including AltaVista, T-Mobile and social networking company, WeeWorld. For five years, she was CEO of Rated People, the UK's leading online home improvement marketplace which brings together homeowners and tradespeople. Today, Celia Francis leads business development at Terraformation, a global forest accelerator working to reverse climate change through native forest restoration.
Commenting Mikkel Bülow-Lehnsby, co-founder and Chairman of Nrep, said: "Celia has a strong track record of scaling businesses with the support of technology and data platforms and her technology experience will be complementary to our skills and knowledge. We believe that data and technology will profoundly change real estate, and with Celia's support we can now anchor this important perspective at board level."
Celia Francis, added: "Technology and its use, particularly with regards to sustainability are on the top of Nrep's agenda, which makes working with them all the more compelling. I look forward to sharing my perspectives on data as an enabler in product development and sustainability to support the Company's ambitions."
Celia Francis was born in New York, lives in London and has a German mother and a Canadian father. After graduating from Harvard, she gained an MBA from MIT.
Despite the Covid-19 backdrop, Nrep has made great strides over the past year, including a €900m first close of its new perpetual fund. Recently, Nrep expanded its operations into northern Europe with a plan to invest €500m in Poland on behalf of the NSF4 fund, Europe's largest value-add fund which raised circa €2bn..
The appointment of Celia Francis follows the recent appointment of Morten Beck Jørgensen, Managing Partner for Financial Investments at Novo Holdings, who is also a minority shareholder in the business. With Celia Francis, Nrep's Board of Directors now comprises five members, including co-founders Rasmus Nørgaard and Rickard Svensson-Dahlberg.