Nrep announces largest ever Nordic rooftop solar plant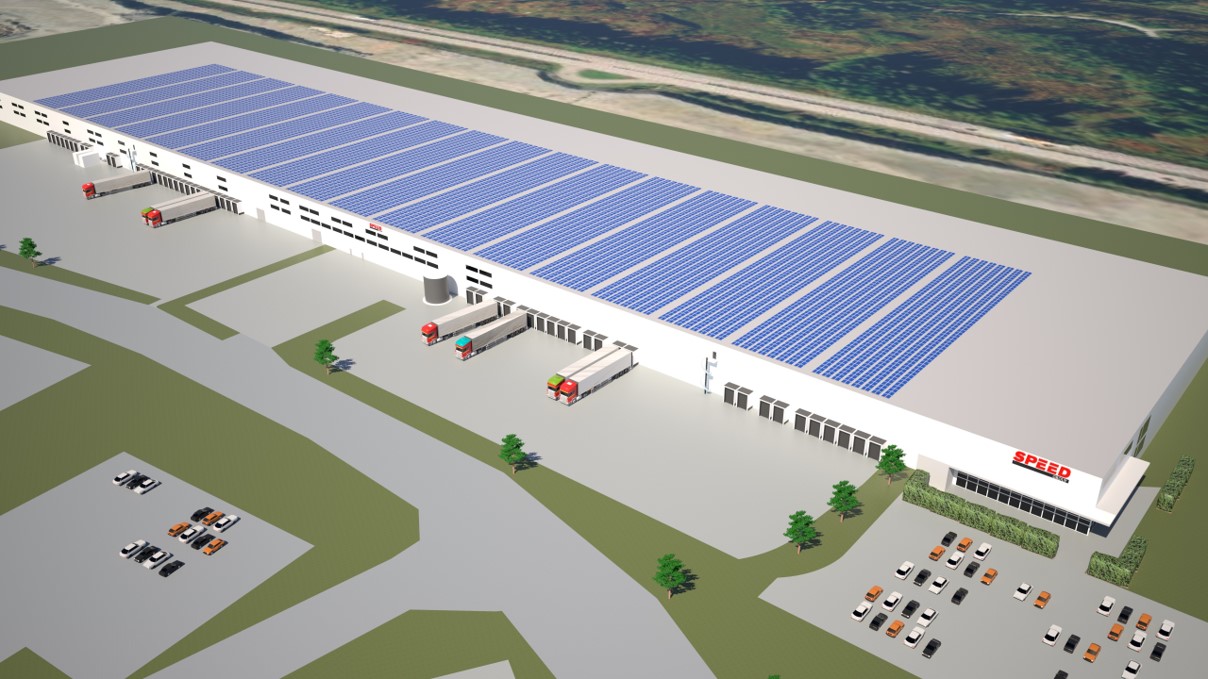 A record-breaking Nordic solar plant of 60.000 sqm will be established on the roof of a logistics facility in Sweden. The new system will save tons of CO2, be twice as big as the past recordholder and provide green electricity for both the building and the grid.
A new and sizeable logistic center just six kilometers outside Gothenburg, Sweden, will soon become home to the largest roof-top solar system ever established in the Nordics. With a total area covering 60.000 sqm – equivalent to almost nine football fields – the system will have a capacity of 5 MWp and is estimated to be capable of producing 4 GWh of electricity a year, delivering a CO2-saving corresponding to the electricity consumption of 800 homes.
The new solar plant is pioneered by real estate investor Nrep, which has more than 2,5 million square meters of real estate across the Nordics. CEO at Nrep, Claus Mathisen, is excited about the prospect of using rooftops as an integrated part of a greener energy mix for the future.
"The use of electricity in buildings is increasing, and it is obviously all-important for the green transition in society to reduce CO2-emissions from real estate. We want to pioneer a sustainable development in our industry and have set a clear ambition to run all our buildings on 100% renewable electricity. This project delivers real impact, and important hope, for the future," says Claus Mathisen, CEO of Nrep.
He points to a significant and untapped power producing potential on the rooftops of logistic centers and other commercial buildings.
First Nordic real estate company to commit to 100% renewable power
Nrep recently became the first real estate company in the region to join RE100, a global corporate leadership initiative bringing together influential businesses committed to a 100% switch to renewable electricity. The company now commits to secure 100% renewable electricity in direct operations within 2020, and for all buildings before 2025.
RE100 encourages real estate investors and developers to contribute to a more sustainable future by rethinking how properties can be part of the solution, rather than the problem.
"The real estate sector has a critical role in accelerating the transition to clean electricity. Nrep is demonstrating leadership, both by setting an ambitious overall target and by investing in real solutions, like this large-scale solar plant. We urge other companies to follow Nrep's lead and join the growing number of companies committed to RE100," says Sam Kimmins, Head of RE100, at The Climate Group.
The new solar cell plant outside Gothenburg will cost approximately 3m EUR and is scheduled for completion after the summer 2020. It will be installed on a 83.000 sqm facility managed by Logicenters, the logistics arm of Nrep, for its customer Speed Group, a Swedish supplier of logistics and staffing services.