Nrep acquires historic Helsinki office building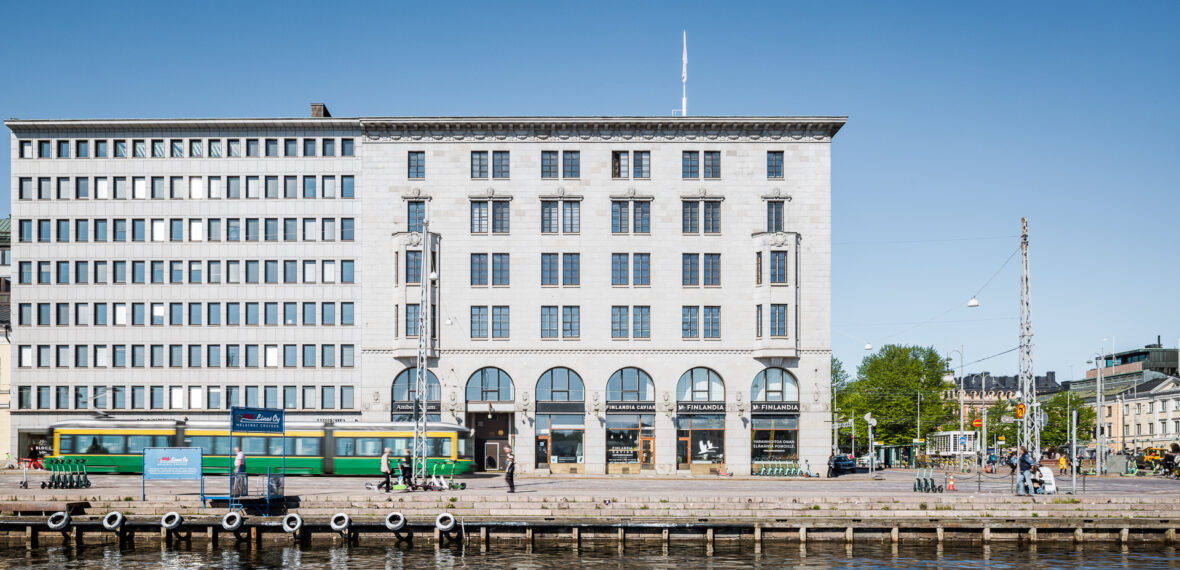 • Nrep is strengthening its office portfolio in the Nordics, focusing on sustainability, flexibility and quality offices
• Asset will be operated by Nrep's full-serviced flexible office team, Woods
Nrep, the urban investor with €18 billion of assets under management, announces the acquisition of the Eteläesplanadi 2 office building in Helsinki, Finland from Allianz. Eteläesplanadi 2 is a landmark building located next to the waterfront in Helsinki CBD.
The acquisition forms part of Nrep's strategy to grow its sustainable offices portfolio, focusing on high quality properties in strong locations. Modern businesses need agile, flexible and dynamic workspace to succeed and to attract young talent, who favour health and community aspects in offices. Nrep's strategy focuses on the Nordic markets, where the office sector has remained more resilient than many other European capitals. Nrep invests in both standing office assets and new developments, operating them under their flexible workspace brands Woods.
Woods is developed in partnership with some of the most visionary architects, as well as the most sustainable and customer-centric service providers. Woods provide a fully serviced environment, flexible workspace, thriving community feel, and emphasis on sustainable design. The emphasis is on creating an attractive environment that encourages people to come to the office. In spite of the first Woods opening in 2021, during the Covid-19 restrictions, the building was fully let within the first 12 months.
Strengthening high-quality office portfolio in Helsinki
The historic building comprises approximately 14,500 sq m of leasable space and has 18 tenants including Borenius, Carnegie, Access Partners and Finlandia Group. The property also features a restaurant, generous lobby, and underground parking. Nrep will enhance the property's service concept and undertake an ongoing investment programme, with an emphasis on improving its environmental classification and increasing energy efficiency.
Joonas Lemstöm, Finland Country Lead at Nrep, said: "Eteläesplanadi 2 is a historically notable building, it aligns perfectly with our strategy which is to offer high quality offices in the strongest central locations, and where we can provide today's modern occupiers with much needed sustainable, flexible and quality workspace, alongside a full-service offering."
"Our goal is to upgrade the quality of this unique building to create an exceptional product for our customers. We aim to develop one of the most appealing offices in Helsinki CBD for leading corporates from a broad variety of sectors."
Toke Clausen, Director of Office investments at Nrep, said: "Our Office segment is growing, and we now manage close to 100 properties. We see a clear demand for modern, well-located and sustainable workplaces, and we want to become a leading provider of high-quality and flexible office spaces. With this acquisition, we now have four significant office properties in the Helsinki Metropolitan region,"
Completed in 1912, the building was designed by architect Karl Håkan Einar Lindahl. In 1952, an extension designed by Ole Gripenberg was implemented to the building, which increased the amount of office space. The property served as the head office of the Finnish paper and pulp company UPM up until 2013.