Geothermal heated wooden apartments
One-third of greenhouse gas emission in Finland can be related to the built environment, and in the Nordics, 40% of raw materials consumption and CO2 emissions is caused by real estate. That is why the 'Woody' project is important.
With the aim to create a more sustainable built environment, NREP is developing wooden residential properties in three locations in Espoo and one location in Turku, comprising altogether over 300 rental apartments. The development is one new step for developing the wooden construction industry in Finland. To reduce the operational emissions of these buildings, the selected heating choice for the properties is geothermal heating. As buildings account for nearly 40% of the total energy consumption in Finland, opting for more sustainable energy choices is crucial in order to decrease greenhouse gas emissions.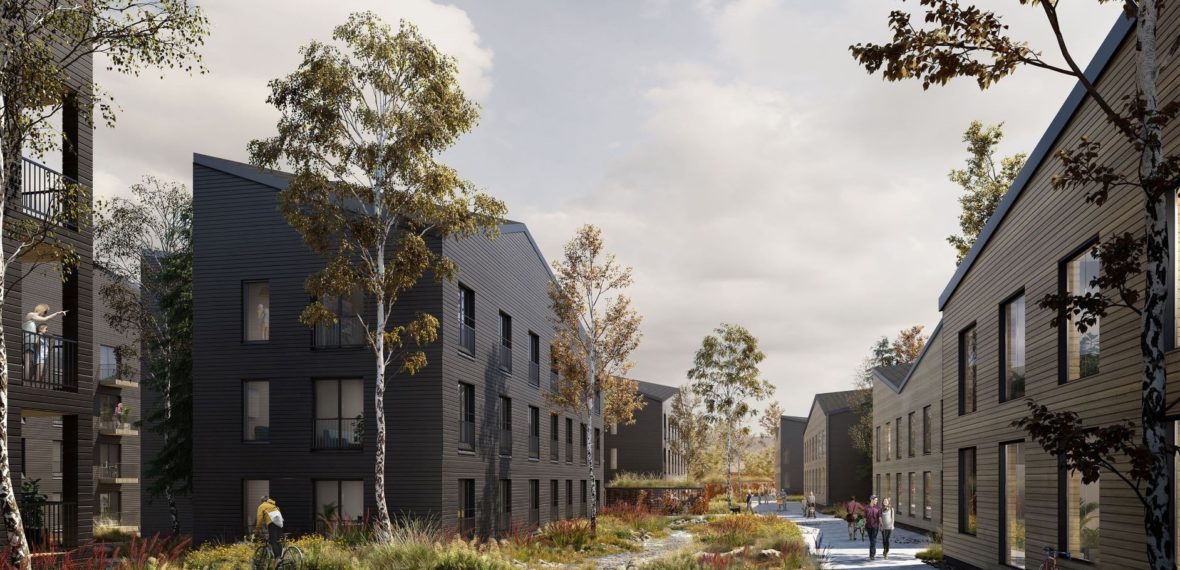 Reducing emissions in construction
Prefabricated construction modules in wood can help reduce emissions associated with the construction period and the whole life cycle of the building.
The carbon footprint of wooden buildings is smaller compared to buildings with other construction materials, and the footprint is further balanced by the carbon that is sequestered in the wood over the long term.
Illustrative pictures: Lundén Architecture Oy
Prefabrication of apartment elements is a resource-wise method that optimises the construction, protects the elements from humidity thanks to a more controlled manufacturing environment, and helps decrease material waste significantly.
The construction and real estate sector play a crucial role in adopting better solutions and decreasing greenhouse gas emissions to attain a more sustainable future. The wooden residential properties are developed in collaboration with the construction company Lehto Group and the prefabricated construction modules will be manufactured at Lehto Group's Finnish factory in Hartola.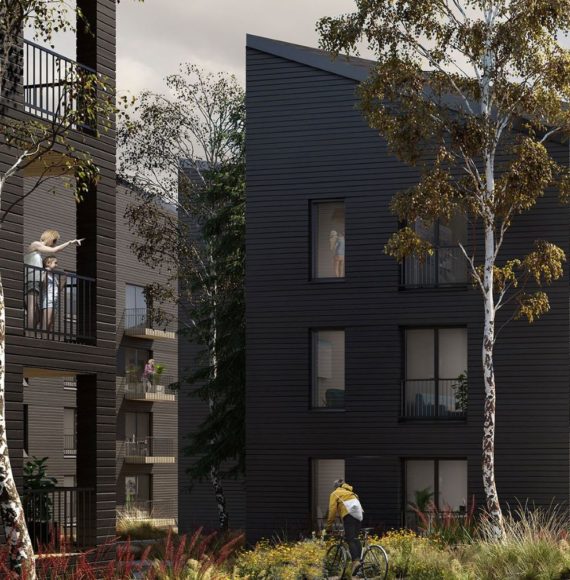 PROJECT FACTS
Project type: Residential

Location: Three sites in Espoo and one in Turku

Size: Over 300 new wooden apartment buildings

Completion: 2022–23

Sustainability profile: Geothermal heating solution, using wood as a construction material, prefabrication of construction modules
"We at NREP aim to bring the real estate industry towards a lower carbon footprint by pioneering better solutions in the Nordics. Wood is a versatile, renewable construction material and its' use in construction helps reduce the carbon footprint of the property. We are delighted to boost the wooden construction industry in Finland and help bring new, more sustainable living solutions to the growing cities of Espoo and Turku."

Jani Nokkanen