Ne

xt

level urban development

 
With The Tunnel Factory, we take urban development to a whole new level. By its sheer size and design, it remains as a monumental testimony of the industrial past of the North Harbour.  
 
We will transform the 19,000 square metres former Øresund Tunnel element fabrication yard into a 70,000 square metres multi-disciplinary space surrounded by 12 hectares of urban nature for people to work, live, play, experience, eat, share, and engage in.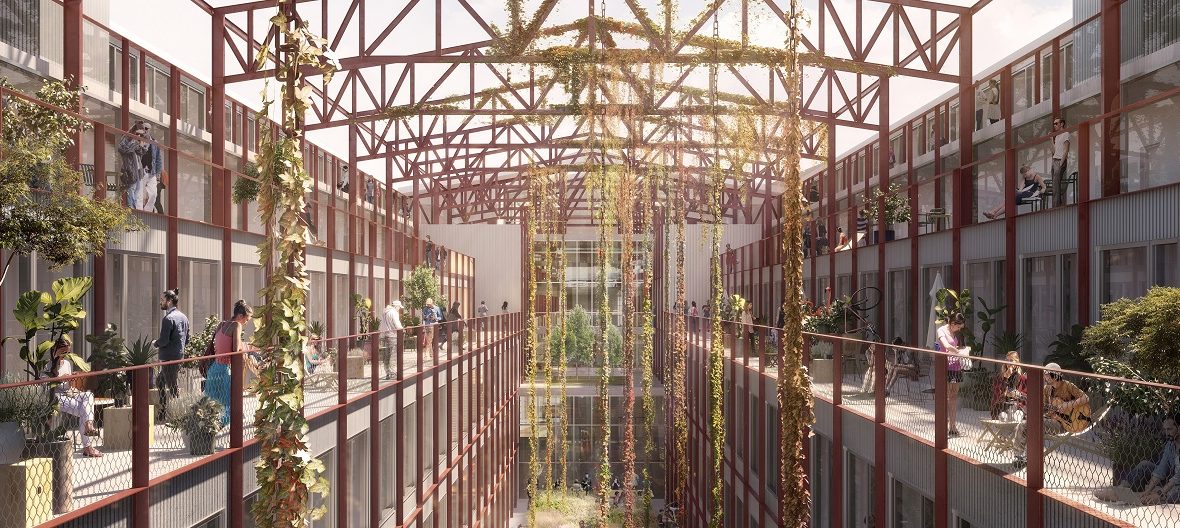 The six themes
The Tunnel Factory will be home for six underlying themes that interact with one another and utilize space both inside and outside the building, together creating the ecosystem of the area.
ART & CULTURE
A vibrant cultural hub of ateliers, creative studios, event spaces and alternative retail concepts.  
BUILD & INNOVATE
Office and lab spaces building the future of sustainable urban development combined with shared and flexible utilities.
LIVE & LEARN
Home to 1,000 students combined with a diverse ecosystem in which students can learn and grow through collaboration and professional development.  
CRAFT & WORKSHOPS
Unique spaces for makers, craftspeople and labs adaptable to combine production with boutiques and showrooms.
PLAY & WORKSHOPS
Playful spaces and engaging landscapes to promote fun, adventure and creativity for all ages.
FOOD & PRODUCE
Social restaurants, markets, educators, and producers emphasizing good, healthy, and climate-conscious food in innovative ways.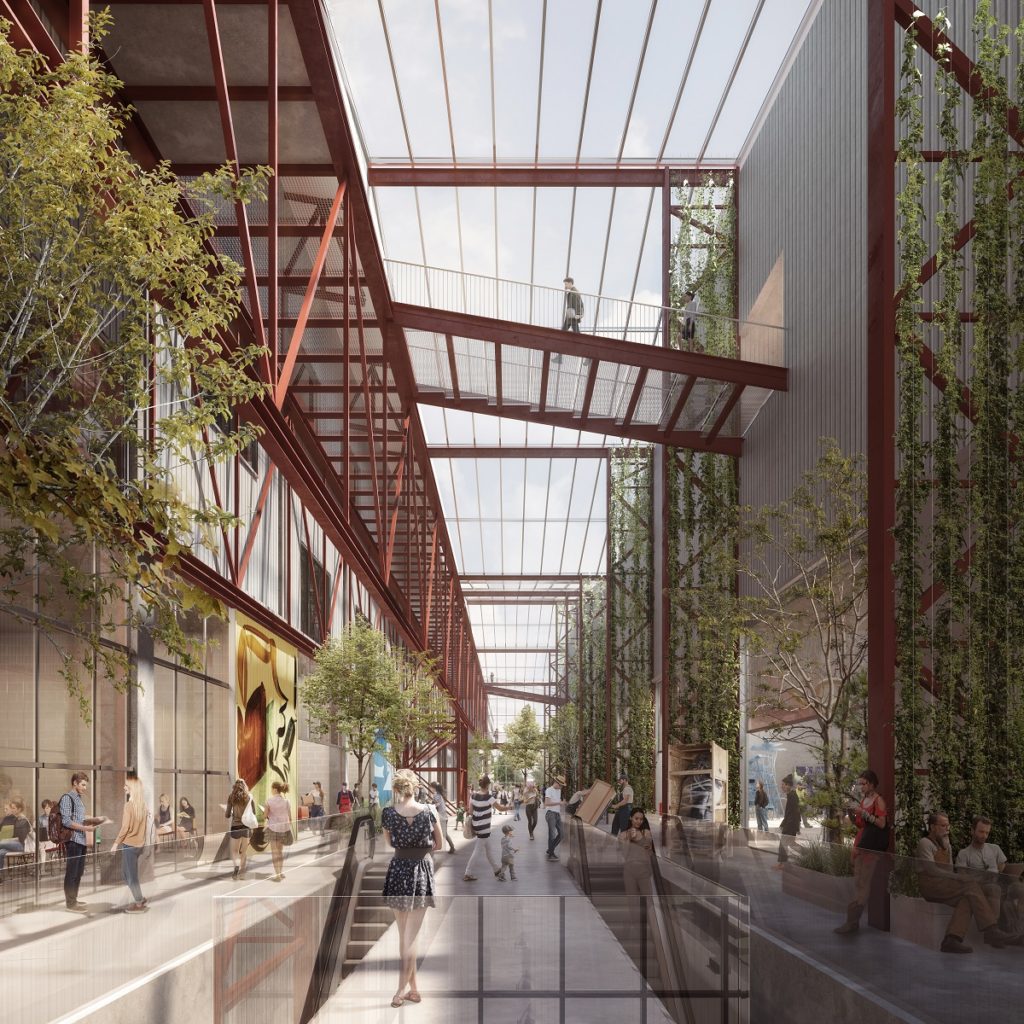 Largest urban development project in the Nordics
From a harbour area with free port status to an urban ecosystem of independent neighbourhoods, islands and canals, the North Harbour of Copenhagen covering one million square meters is the largest and most ambitious metropolitan redevelopment project in Scandinavia. 
Over the next 40 years, a whole new city district in Copenhagen marked as 'The Sustainable City of the Future' will emerge at the North Harbour and become the home of 40.000 residents and 40.000 people, who will work in the area. The Tunnel Factory will become the iconic landmark in the middle of the new city district.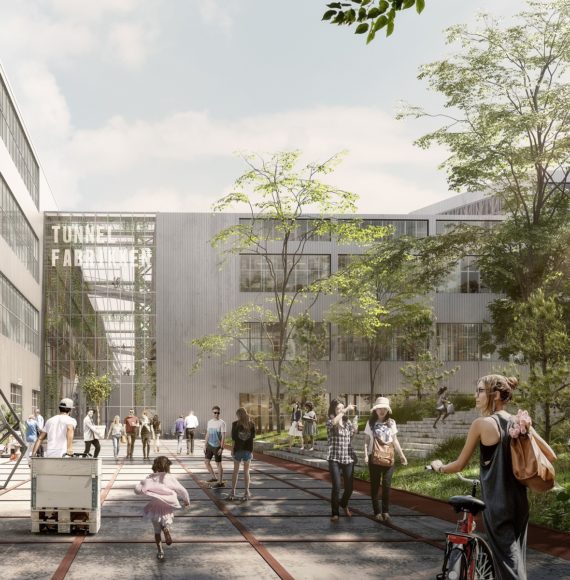 PROJECT SUMMARY
Project: Urban Development

Location: North Harbour, Copenhagen, Denmark

Size: One of Denmarks largest buildings at 70,000 square metres  – 261 metres long, 125 metres wide and 24 metres to the roof

Owners: Nrep, By & Havn, UNIONKUL

Architechts: Arcgency, Dorte Mandrup, SLA

Expected completion: 2026