R

ecord-breaking

 solar plant 
Largest NORDIC rooftop SOLAR plant
The roofs of logistics facilities are ideal for installation of solar plants. Therefore, we leverage the rooftop areas to supply green energy to the facilities, as well as to the grid.
On top of the 83,000 square metres logistics facility Solskenet, in Borås, we are installing the largest rooftop solar plant ever in the Nordics.
contributing 2,6 M KWH TO the LOCAL GRID
With a total area covering 60,000 square metres – equivalent to almost nine football fields – the system will have a capacity of 5 MWp and is estimated to be capable of producing 4 GWh of electricity a year, which is equivalent to the annual electricity demand for 1,800 all-electric cars or 800 homes.
In addition to meeting the property's electricity needs, the plant is estimated to contribute with 2,6 million kWh of solar electricity to the grid.
The solar plant aligns with NREPs ambition to switch to 100% renewable electricity for all buildings before 2025.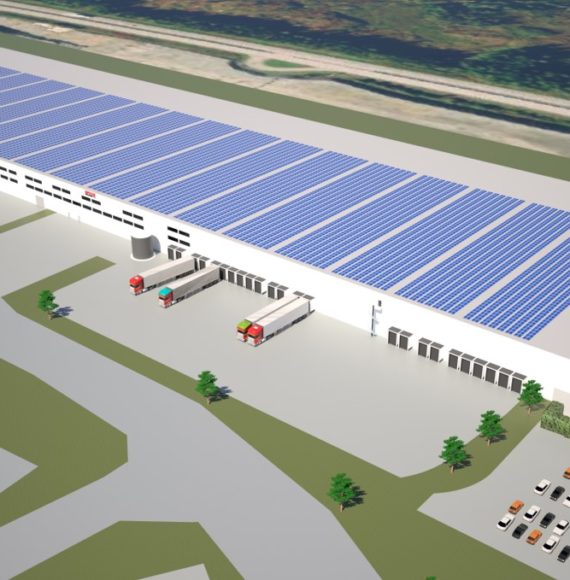 PROJECT SUMMARY
Project type: Rooftop solar plant with capacity of 5 MWp

Location: Borås, Sweden

Estimated production: 4 GWh / year

Size: 60,000 square metres

Property: On top of 83,000 square metres logistics facility

Supplier: Solkompaniet

Competion: 2021
"The use of electricity in buildings is increasing, and it is obviously all-important for the green transition in society to reduce CO2-emissions from real estate. We want to pioneer a sustainable development in our industry and have set a clear ambition to run all our buildings on 100% renewable electricity. This project delivers real impact, and important hope, for the future."

Claus Mathisen, CEO