Nrep's donation to Integrify supports the employment of young immigrants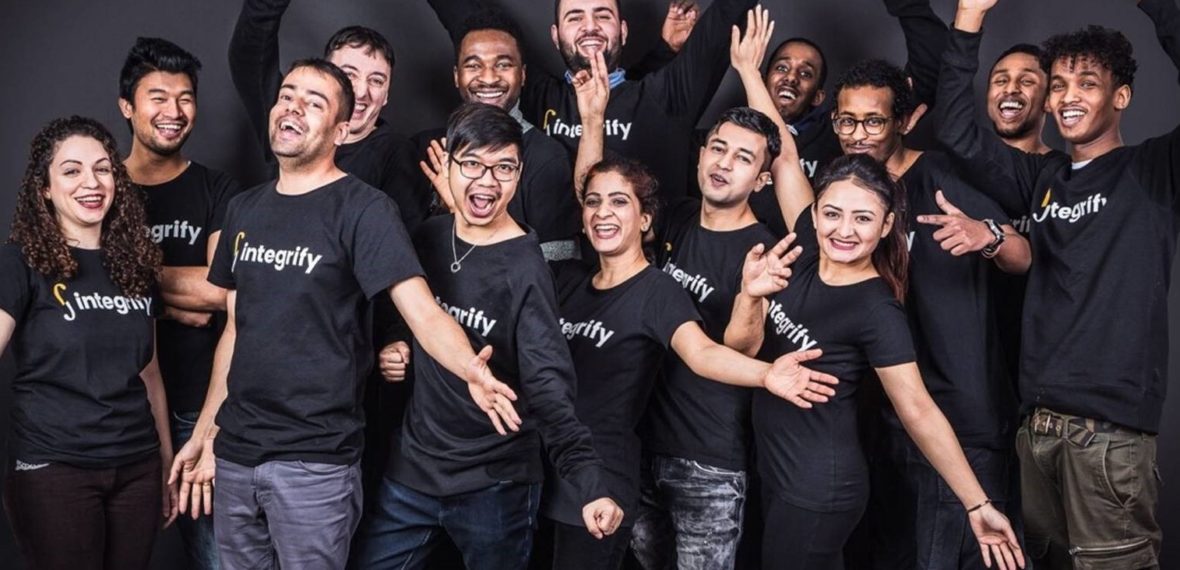 The N-Power Fund, managed by Nordic real estate investor and developer Nrep, has made its first donation in Finland. The company is supporting startup Integrify's Data Science and Machine Learning training program for immigrants with a donation of 30,000 euros. Launched in 2019, the EU-funded program needs additional donations to complete the curriculum.
Founded in 2016, Integrify trains talented immigrants to become software developers, data scientists and experts in machine learning through six-month intensive training periods and then helps them find employment. At the same time, Integrify is addressing the acute and growing shortage of ICT experts in Finland. More than 200 people from over 50 countries have participated in Integrify's training program, and 80 percent of those who have completed the program have found employment that matches their training. For businesses, Integrify provides talent and consulting services.
The goal of the ongoing Data Science and Machine Learning Program is to train a total of 60 experts and help them find employment in technology companies. Some of the first participants of the program have already found jobs in companies such as Nokia, CGI and Ericsson. The project has received EU funding in the amount of 300,000 euros, and an additional total of 100,000 euros of private funding is needed to complete the project. Väinö Tanner foundation and KAUTE foundation are supporting the project with donations of 15,000 euros each, and Integrify Oy has financed the program with an additional 10,000 euros. Nrep is the first corporate donor to the program. After Nrep's 30,000-euro donation, a further 30,000 euros is still required for the completion of the program.
"We are extremely grateful to Nrep for the trust they have shown towards our program. N-Power's donation opens a completely new path to finishing the program. We hope that Nrep's example will inspire other potential donors so that we can complete the project and secure employment for 60 new AI experts in Finland," says Integrify's founder and CEO Daniel Rahman.
Real estate investment and development company Nrep donates annually 10 percent of its profits to charity through its N-Power Fund. The N-Power program, founded in 2013, was designed to help people in need around the world. The initiatives are chosen from proposals put forth by Nrep's employees. In recent years, the initiatives have included, for instance, Human Practice Foundation, Hej främling integration program in Sweden and the Hellebro shelter for young homeless people in Copenhagen. Integrify is the first initiative N-Power is funding in Finland.
"We have followed Integrify closely for a long time and want to support the important work they do in Finland. Integrify's work and accomplishments are an excellent example of activities that efficiently address societal problems. We now challenge other companies to make a donation and support young talent – let's work together to ensure that this project gets completed," says Jani Nokkanen, CIO and Partner at Nrep.